Naturals Salon unveils its range of beauty products
By Swaminathan Balasubramanian | January 08, 2018
In an exclusive chat with retail4growth.com, C.K. Kumaravel, MD and Co-Founder, Groom India Salon and Spa shares his thoughts on diversification and plans to expand Naturals Salon beyond South India.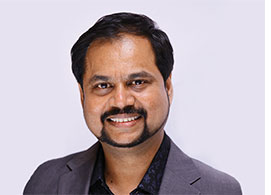 Groom India Salon and Spa, which has a chain of beauty enhancing outlets Naturals Salon & Spa, majorly across South India is on an expansion spree both vertically and geographically. The company is coming up with 10 outlets in Pune, their first large-scale expansion outside their forte - South India. The company has also launched its own branded products. In an exclusive chat with retail4growth.com, C.K. Kumaravel, MD and co-founder, Groom India Salon and Spa shares his diversification and expansion plans.
How the beauty industry is evolving these days and how you place yourself in the shift?
Typically, Salons and stylists as a profession (barber those days), were a taboo and a salon shop will make you visualize a untidy place where people sit and read newspapers, a shabby and dark room with unclean ambience. Parlours were available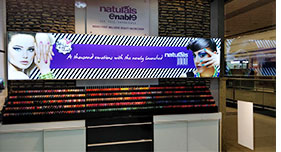 only in star hotels. We wanted to create a salon experience which is pleasant, customized and affordable. Thus we brought disruption in the beauty industry. I can proudly say, salons will be defined before and after the era of Naturals. In recently days, the life of a stylist, money charged for grooming, investors' perception over the business has changed.
How many stores you have in total and what is you business model?
We are having close to 620 stores. We believe in franchise model. As per the model, we will set up the salon completely. We take care of conceptualizing the interior, lights and glasses, recruiting and training human-resources, launching the brand, recruiting the first 1000 customers and promote and do the marketing activities of the showroom. On the revenue model, franchise makes 85% and we take 15%.
What is your expansion plan?
We are having strong presence and reach across South India. While we are present in non-South locations like Mumbai and Delhi, it is not the actual expected reach. Out of the total 620,about 580 of our stores are in South India. In the coming years we will have our routine focus on South while looking at new avenues beyond this region. Immediately, we are entering Pune market with 10 stores. Following Pune, we will be expanding in Lucknow, Ahmedabad and Jaipur. By 2020, we are aiming at having 3,000 outlets across India.
What is your salon model?
Out salons are typically a 1200 sq ft area, and on the investment-front, per store costs INR 40 lakh. It takes 6 months to break-even and ROI in 30 months. We typically look at one outlet against a population of 5000 customers. We don't beleive in outlets based on geography as the concept of apartment housing is increasing and geography-based calculations have no relevance.
Explain the role of interiors and retail design in the growth of Naturals?
I believe the old saying in Tamil 'Aal Paadhi, Aadai Paadhi' (Half of what you are and half of what you wear/how you look). Being in the grooming industry, we ensure high standards in terms of how we present ourselves. Our design is common across our stores. We have architects who design the look and feel of the store based on the locality. However, the procurement and system integration happens locally on aspects like furnitures, lightings are local-market driven.
Please tell us something about your own products
We are now an established player in the market. We want to make use of it with a range of products under our own brand. We have now launched 1,000 shades of nail polish, a first-of-its-kind. We now have the widest range of nail polish. This is a Naturals brand. We manufacture this in Mumbai using French technology. Not just that, we are also bringing 'nailpolish-as-service' where women can enter the shop, get polished based on their saree design at just INR 1. Soon, we will be coming up with kiss-proof lipsticks, high-quality kajals. Right now the products are available only in the Natural salons. Soon, we will make this available in online platforms and already in talks with many retailers.
Related Viewpoints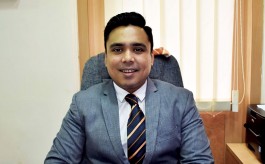 Director, Ganesh Papad
'Unlike other marketing tools, in-store promos result in direct sales'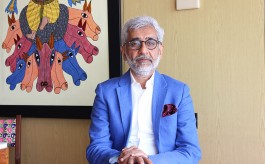 CEO, Reliance Brands
Indians prefer people over digital assistance, says Darshan Mehta, CEO, Reliance Brands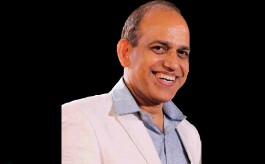 CEO, Electrospark
"Acute lack of consistency among retail clients" – PKN Nambiar, CEO, Electrospark