"Nature inspires me to design any space at its best!"
By Nabamita Chatterjee | March 07, 2018
Shabnam Alam believes that interior designing is the perfect blend of Art and Science which intensify the interior and exterior of a space to accomplish a fascinating and aesthetically pleasing ambience for the end user. Having an experience of more than 20 years in designing she has successfully completed 300 residential, retail and commercial projects across Delhi, Kolkata, Chennai and Mumbai. Nabamita Chatterjee from Retail4growth chats up with Shabnam to know how she is gingerly evincing her brand 'Design Studio' to be indispensable from sketch to embodiment.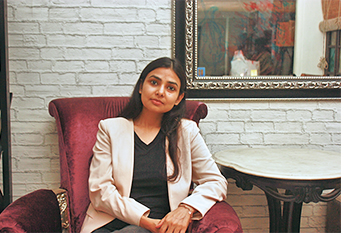 What inspires you the most when you plan a space?
I like to play with colours and Nature inspires me to do that as we get every form and colour from it. The simplicity, elegance of nature within the earthy colour tones and shades gets reflected when I perceive a space in its totality while designing.
How do you see the transformation happening in the retail design sector?
Today we see that the entrepreneurs are open to unconventional ideas. Due to increase in exposures through abroad travels they are willing to experiment with the spaces and are mostly looking for thematic concepts to be visualized while we are presenting the designs of a given space. It is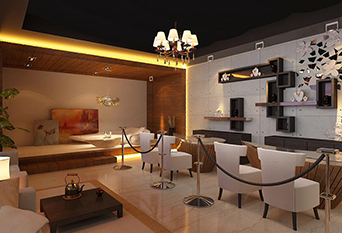 now quite common for apparel and lifestyle segment as well as for the F&B sector. Also people are more looking for a rugged and rustic settings with minimal décor. It is not only a transformation in the retail design but in the approach and the way our lifestyles are changing, thus the space design has a reflection of it.
When you design a space what is the most important thing you look at in the brief?
While talking to the client I always try to put myself in his or her shoes. It is important to understand his approach and read the mind of my client in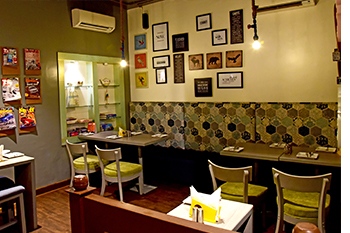 order to be successful. For any retail or commercial project we need to keep an eye on the ROI (return on investment) as well. Another significant value addition which I try to convey through design especially aesthetically is that space must be clutter free, it should have free space and minimal elements, giving a very positive vibe. This is what I have tried to maintain in all my projects.
While assembling a space do you mostly import them or try to use indigenous products?
India is such a vibrant country that I mostly prefer to use things from here.
In lot of my projects, I have used furniture from Rajasthan and also antiques from Bengal are very famous. If some of my client have the budget of European furniture then I prefer going for Italian one but try to avoid the Chinese products as much as possible.
Where do you see Design Studio in next five years and what are your expectation from this industry?
Design Studio with a dream of offering designs with a touch of simplicity and elegance, commenced its journey since 2004. After successfully completing 300 residential, retail and commercial projects across Delhi, Kolkata, Chennai and Mumbai, Design Studio has already been a well thought of brand with a minimalistic, simple, basic & yet catchy concept which maneuver the artwork of designing with a focus of eco-friendly approach. In the future we would expect that this industry will see more specialized players designing various spaces and will become more organized.
Related Viewpoints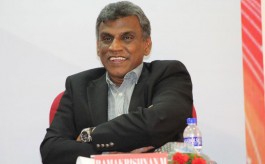 MD, Thulasi Pharmacies
Pharma Retailer Thulasi aims 5 more stores this fiscal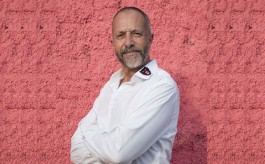 Creative Director , Fitch
'Future is not about science fiction, it's about customers'
Director, Emami Limited
"Finding innovative retail solution is a key challenge"