'Need a platform for latest print information'
By Retail4Growth Team | September 12, 2019
Retail4Growth catches up with Marthy Bermejo, DGM Visual Merchandising, Home Centre to know more about Home Centre's approach to in-store printed communication and the challenges they face in-store printing process.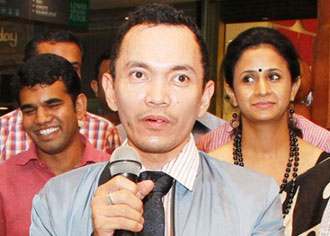 How do you approach and plan your in-store printed communications? Do you work with regular machine and material suppliers?
We at Home Centre emphasise on using minimal printed elements for our creative displays. The same is being replaced by painting, which is also gives a very much hands-on feel, even though the print elements are unavoidable when it comes to in-store communication and in such cases we generally work with our regular partners, although there are exceptions.
What are your key challenges when it comes to the whole printing process?

Being a brand that has reach across India, we have noticed that the quality of work and time lines are not uniform across cities, which can be very crucial in the current fast-paced retail environment. The same can be challenging at times, but we try to keep a track of our partners' performance along with our own, to ensure there are no loose ends.
What is your focus on sustainability when it comes to printing? Is that something you take into account when you select your printing partner/ machines/ materials?
First, print elements are never 100% sustainable, which is why we try to reduce the print elements wherever possible and move on to more of textures rather than patterns by increasing the usage of paint.
We emphasise on quality and durability of materials procured, knowing the fact that if we meet these requirements, the same can be recycled/reused. Focusing on the long term elements takes one step closer to being sustainable. The same is communicated to our partners and these factors are taken into account while selecting our partners and elements.

Check out the Printing – Machine & Materials special feature in the September 2019 issue of VM&RD.
Related Viewpoints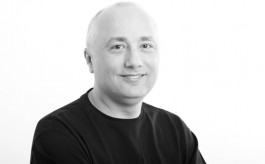 President & Chief Operating Officer,, o9 Solutions
COVID-19 : End-to-end solutions will become more critical, says Igor Rikalo, President, o9 Solutions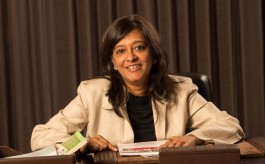 Director, , Emami Limited
'Trust is built through the brand communication' : Priti A Sureka, Director, Emami Limited