New study on cognition research throws up new strategies for marketers
By Retail4Growth Team | May 31, 2019
The research report by Mobile Marketing Association says that the human brain needs 400 milliseconds (or 4/10th of a second or less than ½ second), to engage with mobile advertising and trigger an imprint, positive or negative.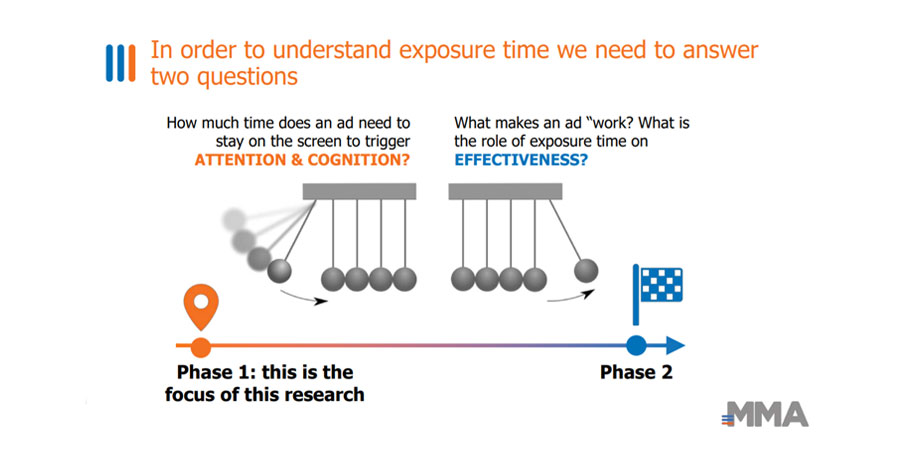 A new cognition research report by The Mobile Marketing Association (MMA) will be of interest to mobile marketers.
The MMA has launched its Neuroscience Cognition Research which establishes that the human brain needs 400 milliseconds (or 4/10th of a second or less than ½ second), to engage with mobile advertising and trigger an imprint, positive or negative. This research has been done to test and assess the duration at which advertising on mobile platforms can be recognized and processed cognitively.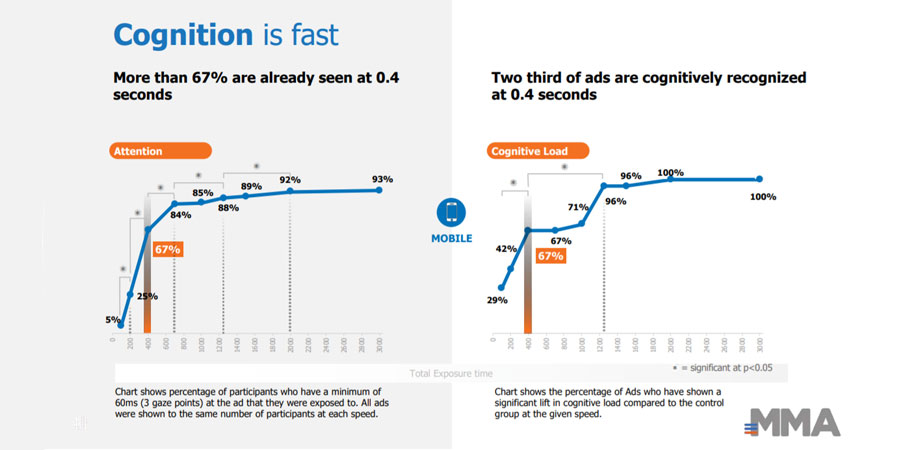 According to the statement released by MMA, the findings of this report will provide answers as to why marketers are often befuddled about the lack of response while consumers wrestle with too many diversions. The report provides directives to advertisers on how to leverage specific visual elements to capture the emotional brain's attention and the need to contrast ad complexity to the ad's contextual environment.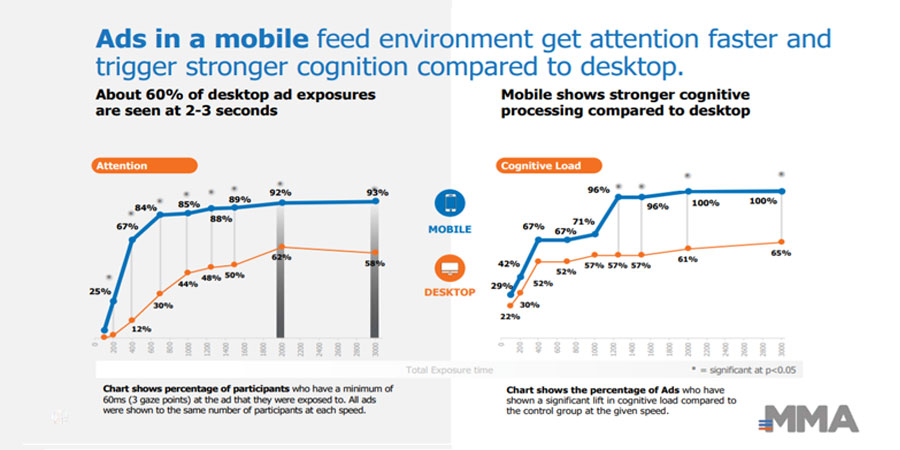 Speaking at the launch of the research at Zee Melt in Mumbai, Rohit Dadwal, Managing Director, MMA - Asia Pacific, said, "The challenge of attention in advertising is not new. MMA has now brought in neuroscience to understand the human brain's reaction to advertising because it pushes the boundaries of what eye tracking studies allowed. MMA is committed to walking the path of science in marketing for brands. This report will demonstrate to marketers that the need of the hour is to focus on developing the right creative content given that human attention is a scarce commodity."
Here are some highlight on the Cognition Research study:
• Cognitive process of advertising is fast: The human brain needs less than ½ second to engage with mobile advertising & trigger a reaction, positive or negative. More than 67% of ads tested were already seen and cognitively recognized at 0.4 seconds.
• Time is Relative: Ads in a mobile feed environment get attention faster and trigger stronger cognition, compared to desktop.
• It took 2-3 seconds for two thirds of desktop ads to be seen and cognitively recognized in comparison to 0.4 seconds for mobile
• Our Brain is faster on branding: Cognitive process is accelerated for known brands. Although all ads have the same likelihood of being seen, "well-known" brands stimulate a much faster cognitive and emotional processing given the same time.
• Video more better engages the emotional brain: While static and video ads have the same likelihood of being seen, video ads are twice as likely to create emotional response than static in faster exposure speeds (less than 0.7 seconds).
• Weak ads work fast and fail even faster: Weak ads are processed faster and create negative emotional responses in less than a second.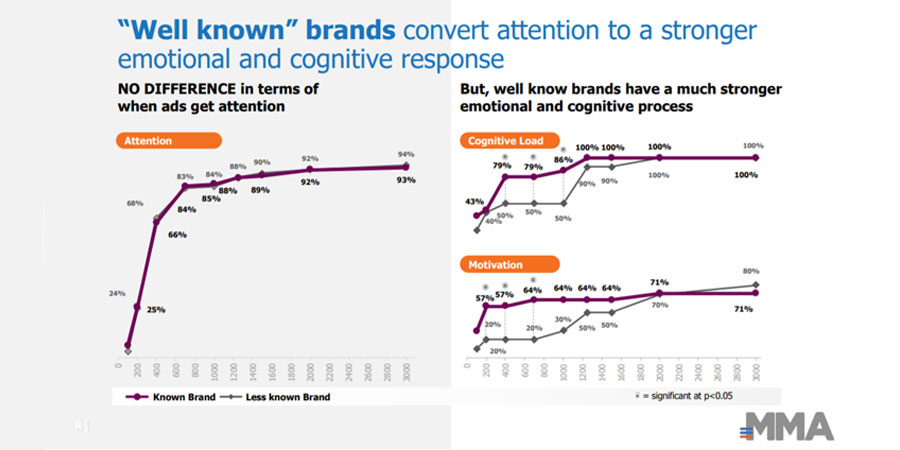 Prasun Basu, President – Nielsen, South Asia, said "While advertisers have always known that there is a linear relationship of time with attention and impact of an ad, to discover that according to science, that length of time is less than half a second, is surely going to present a challenge to the creative and media teams. It is now time for marketers to come up with the First Second Strategy for mobile marketing. It will be very interesting to see how they tackle the findings of this study and use the key takeaways to as the basis of their revised strategies."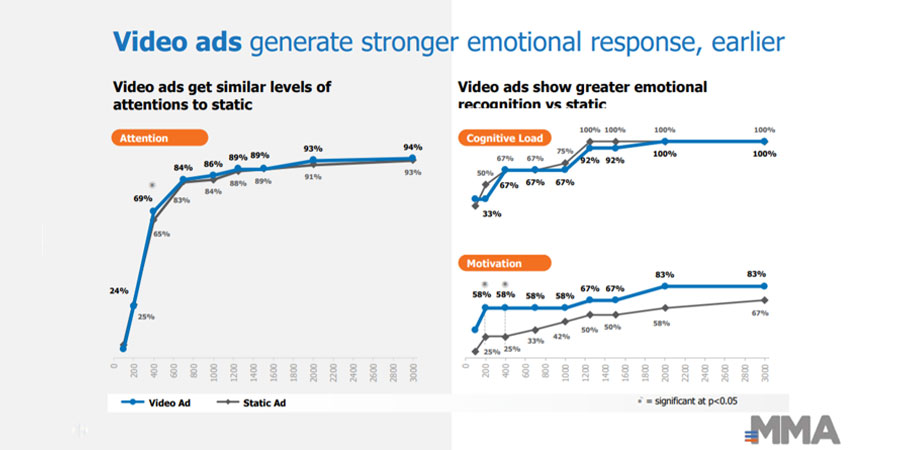 MMA conducted the Cognition Neuroscience Research project in collaboration with The Advertising Research Foundation (The ARF), the trade group focused on research on advertising, media and marketing, and Neurons Inc., an applied neuroscience research company, set out to understand how consumers process information in a mobile environment.