Pabrai's Fresh & Naturelle Ice Cream eyes a creamy future
By Nabamita Chatterjee | July 07, 2015
Growing at the rate of 70-80 per cent Y-O-Y, Pabrai's Fresh & Naturelle Ice Cream plans to expand its retail footprint across the country through franchisee model and kiosk formats.
A popular brand in the natural ice cream category, Pabrai's Fresh & Naturelle Ice Cream is a unit of K.N.& Co., a partnership firm run by Kunal Pabrai and Nishant Pabrai. Coming from a family which has been in the ice cream business for the last 25 years, the brand is taking its delicious treats to many cities across the country.
Kunal Pabrai, Co-Founder & Director of Pabrai's Fresh & Naturelle Ice Cream
speaks to
Nabamita Chatterjee
about this signature brand and their retail strategy. Edited excerpts.
Can you tell us about the USP of the brand and its offering?
Naturelle Ice Cream is simply based on using the original and natural flavours for the ice cream. For instance, an Alphonso Mango ice cream is prepared with the natural pulp of alphonso itself. We are sourcing our raw materials from all over the world to give an exclusive taste to all our customers.
What is the market potential for this category and what has been your growth rate?
Ice cream as a category is growing at the rate of 15-20 per cent approximately, but there is a better demand for natural ice creams. So, as a brand we are growing at the rate of 70-80 per cent Y-O-Y.
What sort of audience do you cater to?
We are a little premium on the pricing, as we use all natural ingredients for our ice creams. Through our exhaustive range, we are trying to target everyone who is a foodie, especially people from Sec B, A and A+. We also have tie ups with five star restaurants across India including Taj Group of Hotels, ITC, The Park Hotel, HHI, a bunch of very good caterers and many of the high-end food chains.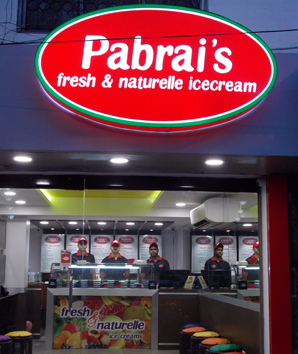 Can you tell us about your presence in the country? Any special retail format that you are looking at?
Our South Kolkata outlet is our first Company-Owned-Company-Operated exclusive ice cream parlour in Kolkata and we have followed this COCO format for our other 20 stores across nine cities including Delhi, Gurgaon, Ajmer, Bangalore, Hyderabad, Chennai, Mysore, Bhubaneshwar and Siliguri.
Can you tell us a bit about the concept of your ice cream parlours and do you plan to stick with this format?
Mostly, all our stores are of 250-300 sq ft in space and we are going to replicate the same format in all our COCO as well as franchise stores. It is designed in-house and we try to highlight the unique flavours that we offer and also maintain a very clean as well as colourful ambience.
What are your plans in scaling up your retail presence?
The market is wide open for a category like ice cream and we are currently looking at Pan India expansion through franchisee model and kiosk formats. We are also trying to open multiple COCO parlours in other parts of Kolkata, as we are based out of here. Locations like Salt Lake and Alipore are on the cards very soon.
Within next five years, we are looking at major expansion by doubling the store count and want to be present in all parts of the country like Mumbai, Pune, Ludhiana, Jalandhar etc. Here our franchisee model is very helpful, as they have a lot of regional knowledge that assists us to identify the correct location for retail expansion.
Related Viewpoints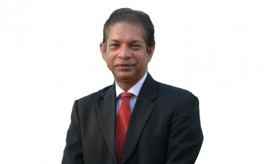 Chief Growth Officer, Lastmile Solutions India Pvt Ltd
'Need to come out of shadows of protectionism to become Atmanirbhar' : Pankaj Goswami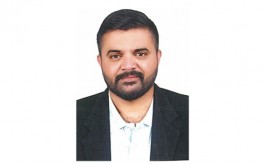 Sewak, LPFLEX Sign System India Pvt. Ltd
Atmanirbhar : Limit, Leverage, and Evolve to become self-reliant : Amit P. Kapani, Sewak, LPFLEX Sign System India