Place shoppers at the centre of your efforts
By Nabamita Chatterjee | June 30, 2015
Cheil believes that the retail industry should be working on the entire customer journey for better ROI rather than thinking of shopper marketing as being single, standalone projects covering in-store environments as well as out of the store.
Cheil India has become a name which is synonymous with creating experiential store environment for many famous names in the retail industry. Girish V Nalavade, Head of Retail at Cheil India talked to Point-of-Purchase about shopper marketing strategy for this vertical has evolved with time giving new dimensions to the brand building mechanisms. Edited excerpts:
Can you tell us about your journey in the field of shopper marketing?
I come with around 30 years of experience across manufacturing, retail, marketing and communication industries. I have been fortunate to have had the chance to work on every area of the business from strategy to design, manufacturing/sourcing, project management and store rollouts. During my journey at Cheil, what began as a visual merchandising function has now evolved to a fully-integrated retail marketing function comprised of not only communication but also experiential elements for in-store as well as outside the store. I am proud to say that we have executed projects in a variety of formats to the tune of 3 million sq ft of retail space for some of the biggest brands in India.
What role does retail expansion play in brand positioning? Could you share some of the retail strategies you have used to connect with the brands' respective shoppers?
In my experience, retail expansion helps brands develop their presence at one of the most important customer touch-points and helps them attain much-needed visibility.
This allows brands a better opportunity to share their positioning with customers through the use of innovative merchandising and the strategic creation of a positive'experience'.
At Cheil, we have been involved in projects where we have been given the specific brief of taking the brand's intended positioning right to the customers at the point of purchase and found ways to help them achieve this through the use of innovative materials and cutting edge design.
One of our projects for Timex was to create a display wall that adequately matched the overwhelmingly positive stature of their patented IndiGlo range of watches. We realised that using a retail display that played up the strength of the IndiGlo brand would be the best way forward. Our efforts helped us win a number of retail industry awards such as POPAI, Retail Asia awards and VMRD. More importantly, we feel that the work was helpful in helping Timex strengthen its position.

To what extent does a shopper marketing effort help in capturing the shoppers at the store? How have you seen these influence the shoppers?
It's still at a nascent stage in India, so it is somewhat difficult to say exactly how much. However, shopper marketing definitely adds to the customers' experiences in terms of communications, demonstrations and interactions, all of which ultimately help in the crucial conversion. For instance, along with the unique display we developed for Indiglo (Timex), we are developing an accurate measurement system which will help monitor the store's KPI and effectiveness of shopper marketing results. Time will tell but we are very positive that this will help us refine and measure our efforts with accurate calibration, as required.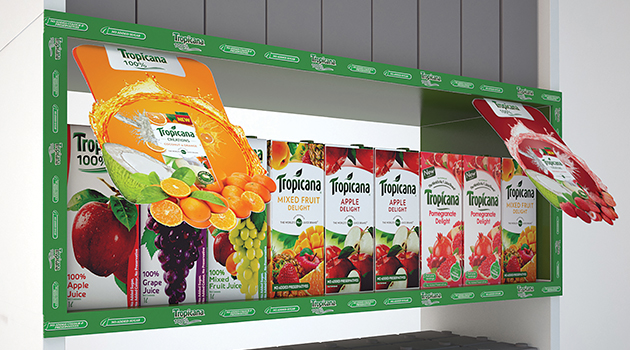 How do you think the shopper marketing industry has evolved in the last 5 years keeping in mind the POP or POS requirements?
The requirements have kept pace with the evolution of the customers. Today's POP and POS materials have become so much more interactive and experiential. There's an almost limitless world out there that we, as marketers, can help our clients create. This is just the beginning. Cheil is investing in design capabilities and in-house technical skills that will help us stay ahead of the curve and create retail communication that is super-sophisticated. We have already been involved with some cutting edge examples, such as a holographic video in a mobile phone display. The response from the market has been tremendous and yet these are still early days.
Have you witnessed any new trends in terms of shopper behaviour / buying pattern? What does this mean to you as a brand and retail consultant?
Today's shoppers are so well informed. They do a lot of research online before they come to the store. And when they do come to the stores, it is mainly for the experience before they finally decide to pick up the product of their choice. Conversely customers sometimes also come to the stores to touch and feel the product before buying online to get best deals. In this kind of omni-channel environment, it becomes all the more important to have consistency across all the brand communications to avoid any confusion. We're fortunate to be at an organisation like Cheil which is so well-integrated that we can gain from the insights and capabilities of our colleagues in digital, activations and ATL as well. Apart from that, on the tech front (in the area of hard POSM) different materials and new technologies are being used by us.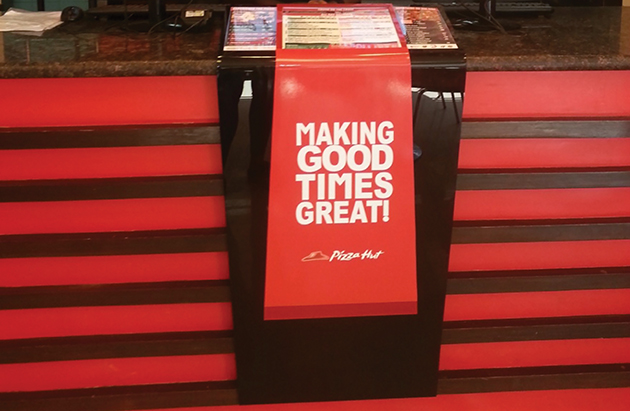 How challenging is it to carve out a niche especially in such a competitive market? How does your on-ground activations and other retail initiatives help?
The store is a confluence of all these disciplines and I believe that today, more than ever before, seamless integration is the key for good execution capabilities. We have done so many campaigns where the strategy we developed for the stores was created in perfect harmony with what was being rolled out in activations and in ATL and digital as well. I would say that while it is challenging, it can also be an opportunity to provide a well thought out campaign covering the entire consumer journey.
Is Cheil planning any new technology or retail solution for the brands in this new FY?
Yes, apart from incremental innovations, in-store design and merchandising displays, we are planning significant digital disruption in the shopper experience. Our intention is to leverage the power of data and analytics to give us an edge and truly craft a new-age retail solution for brands.
Related Viewpoints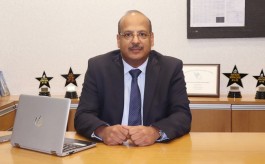 CEO, Viviana Mall
How are Malls and Retailers Prepping for the Post-lockdown World?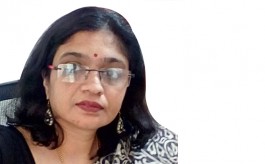 Senior Associate Editor, VJ Media Works
When retail rocked & hope emerged in a virtual ceremony