'Prefer vendors with capability for end to end completion'
By Retail4Growth Team | September 18, 2019
In an exclusive interview with Retail4Growth, Gajpal Singh Rathore, Head VM & Projects, Arrow, Arvind Fashions Limited talks about his approach to printed in-store communications and the key challenges he faces in-store printing.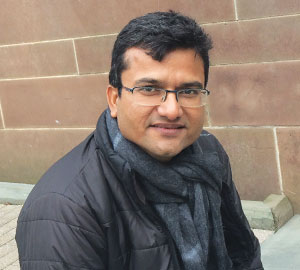 How do you approach and plan your in-store printed communications? Do you work with regular machine and material suppliers?
There are two aspects to it, namely brand visuals and promotional communications. For brand visuals, we get the images / catalogue from marketing team. We use these images to roll out the seasonal instore visuals changes, using our own database of available locations & installation dimensions at the stores. For promotional communications there is an overlap between marketing and VM teams. Sometimes the communication is sent by marketing teams and sometimes the VM teams. Though in my opinion this communication should be directly managed by marketing teams as the copy, colours, fonts, image cropping, etc. can be managed in a more integrated way if they are to be matched with the other marketing campaigns running in the market and to avoid duplicating efforts as well of two different teams spending time on finalizing one element.
What are your key challenges when it comes to the whole printing process?
There are two main challenges - First, is to keep a check on the material being provided by the vendors and the second is to get the proper installation done by the vendors. These challenges are based on our experience where we have faced issues like receiving materials other than the ones agreed on, and realizing that the installation was not up to the mark when we do the site inspection.
What kind of information would you be seeking when it comes to the printers and printing medium/materials? Do you find any challenge when it comes to accessing the right information on machines and materials so you can take the right decisions?
The basic information required is the availability of material/medium/machine that we want to use, and any new element which we can try. Along with this, we seek details of machines and manpower available with the vendor. We like to work with vendors who have their own machines & teams for end-to-end work completion. We have faced challenges wherein some vendors claimed to have the entire set-up, but when we probed further we found that these were false claims. It has made us more cautious in trying new vendors.
Check out the Printing – Machine & Materials special feature in the September 2019 issue of VM&RD.
For more updates, subscribe to retail4growth newsletter - Click here