Raymond to reach hinterland through modular mini stores
By Satarupa Chakraborty | April 11, 2018
Upon completing 105 stores in the last financial year, Raymond has recently introduced its mini store format, Mini TRS (The Raymond Shop), specially in tier-III and tier-IV towns. Going forward, Raymond plans to add 200 more stores across India and the expansion plan focuses on this smaller format that is sized between 600 sq ft to 1200 sq ft per store. Retail4growth speaks to Mohit Dhanjal, Director – Retail, Raymond Limited on the growth that the brand sees in the hinterland of India, the business plan is to expand through franchisee network and TRS's unique retail design.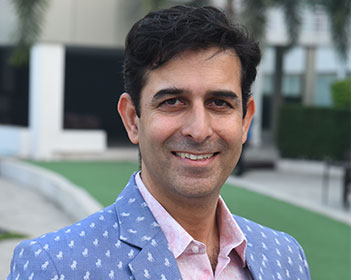 Which geographies will you be focusing on first? What determines your choice of town in which you want to open a mini TRS?
With urbanization, as per the 2011 census, there are over 1200 urban towns with population above 50k that have a potential to support an exclusive brand store provided we have the right format and business model to cater to this market potential. Of the 1200 towns, Raymond already has presence in over 400 of these towns (making Raymond one of the most widely available exclusive retail format in the Fashion Apparel Category in India); hence there is untapped opportunity in the balance 800 emerging class 4 and 5 towns. With this in mind, we have development an asset-light business model for franchisees that provides a sustainable retail model through which we propose to expand. This new retail format is called Mini TRS (The Raymond Shop) due to its optimized store size of 600 sq ft to 1200sqft.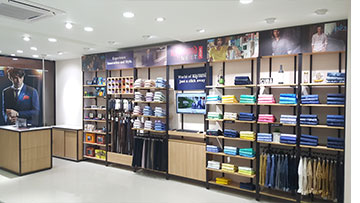 Tell us about the design of a typical Mini TRS.
TRS continues to evolve as a one-stop shop for all the needs of a menswear wardrobe — all products and accessories, for all occasions, all services from custom tailored to ready-mades. Mini TRS also has an integrated digital Omni-channel capability, through which, the customers can access a curated range of products through its online web-store – Raymond Next. We can conclude that this format will be true representation of Raymond's omni-channel strategy.
I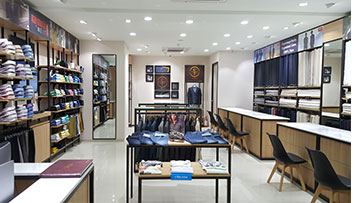 n what way does the Mini TRS franchise model differ from your core entrepreneurial franchise model?
These stores replicate the legacy of The Raymond Shop in emerging towns with an agile business model, wherein stores are set up within 45 days from signing of the Franchise Agreement instead of regular 90 days. This is possible through a new age modular design with of pre-fabricated fixtures and other set ups and it is designed to cater to existing shop dimension.
Related Viewpoints
Client Partner, OneX
'Technology will get embedded into retail companies' DNA
CTO, SPAR India
SPAR's recipe for success: A generous serving of technology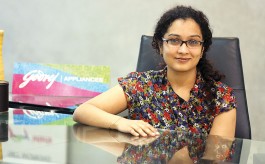 Head - Marketing, Godrej Appliances
How Godrej Appliances charts the EBO path