Scaling New Heights
May 19, 2016
Le Marche, a homegrown grocery chain has grown to international standards in a decade. With a dedicated customer base, the retailer now plans to expand its footprint across Delhi-NCR and rest of India.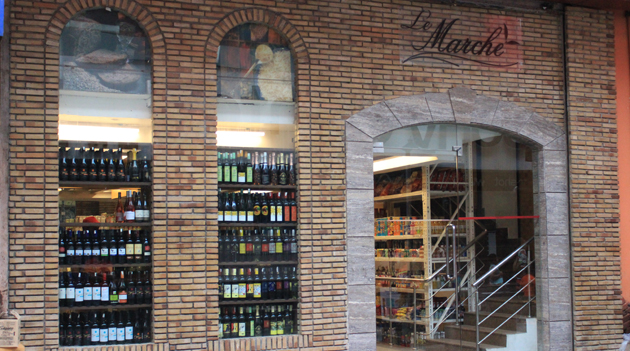 Started as a passion project in 2005, Le Marche, Delhi-NCR's very own food and grocery retailer has come a long way to win Coca Cola Golden Spoon Awards in the category of the Most Admired F&G Retailer (Regional Food and Gourmet Chain respectively) for two consecutive years. Sharing space with big national F&G retailers, Le Marche, well-known for general and exotic food & grocery has shown no sign of losing its dedicated customers. The latest 17,000 sq ft swanky outlet in Gurgaon's Golf Course Road testifies the success of a regional grocery chain. In a chat with Nakul Yadav, Director, Marche Retail Pvt Ltd, Point of Purchase takes a closer look at the nuances of today's shopper marketing strategies.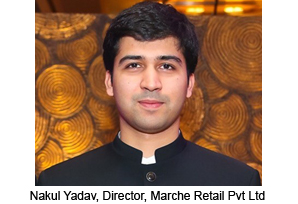 How difficult is staying ahead in business when you are sharing space with national players in the gourmet grocery category?
Look at where we started and where we are today and it's just a matter of some 11 years. In 2005, we started with an idea of catering to the South Delhi residents with an extensive range of grocery and gourmet foods. Back then, we had a small outlet only in Vasant Kunj. Later, we started operating out of two most popular malls in Delhi - DLF Promenade and Select City Walk. We shared space with Modern Bazaar and Foodhall. Later we closed down these two stores for certain issues but sale wasn't a problem ever. In 2012, we opened the largest gourmet food store in India at Golf Course Road, Gurgaon spreading over 17000 sq ft. We introduced live kitchen and wine section in that store too. The advantage of growing from a homegrown grocery chain to an international standard is that you already have a dedicated customer base, who wants to grow with you and try new things introduced by you. So yes, we have been enjoying that and feeding on that. We have some serious plan of expansion.

Tell us about your expansion plans.
Currently we have five outlets in Delhi and NCR. We are planning to double up the number of our stores this year specially in the NCR. We also plan to go beyond this region next year in two phases - first in North India and then the rest of India.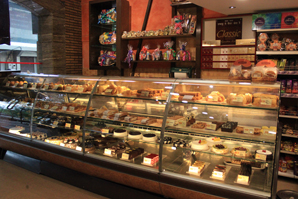 What new trends have you observed in this retail category?
Talking about hypermarket design, space plays a pivotal role along with how the store is spread. In my observation single level store perform much better than multi-level ones. Though our first store at Vasant Kunj is doing good, we have a space constraint and we are unable to offer maximum level of in-store marketing in that store because it's multi-level. Our Golf Course Road outlet, due to bigger area, can offer 10 facings for one product.
As observed, I think that brands are now giving much weightage to real-time branding than the immediate sale of the product. Earlier, if a brand paid me INR 10,000 for installing its FSU, it made sure that products worth INR 20,000 are stocked up in that FSU. Now, we are seeing FSUs and installations by brands that are marketing the products effectively than prodding the sale.
For example, Twining recently installed a 4.5 ft tall FSU that had only one product in it to grab maximum attention. While Johnny Walker introduced its King George bottle placed with crystals in the FSU.
Tell us about your in-store marketing activities and what kind of strategies do you follow to achieve appetising revenue?
We have started doing a lot of in-store sampling, live kitchen etc. We have different strategies for placing our products during weekends and weekdays. Same goes with the products targeted at ladies and men. For example, housewives require technical motivation for impulse buying while husbands accompanying them have a lot of time on their hands, so the approach is different. The newer market in NCR is the hardest one, but once you have a foothold, you can easily scale it up.
Related Viewpoints
Director & CEO, Personal care, Alliance & Foods,, CavinKare
'Our investment in big data is improving'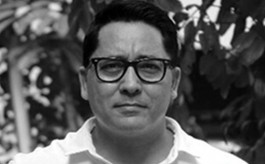 Chief Design Officer (group) & Concept Business Head, Future Group
Design & the culture of growth