Somany Elevates Brand Presence Through Experience Centres
By Satarupa Chakraborty | July 09, 2018
Somany Ceramics opened its 8000-sq ft experience centre in Bangalore. An interactive and engaging space, the centre showcases the entire range of tiles and bathware products. Designed by Bangalore-based Four Dimensions Retail Design, the experience centre encapsulates the legacy of the brand, design influencer's voice and live displays among others. Speaking about the importance of experience centres for the brand, Abhishek Somany, MD, Somany Ceramics elaborates on Somany's expansion plans and more.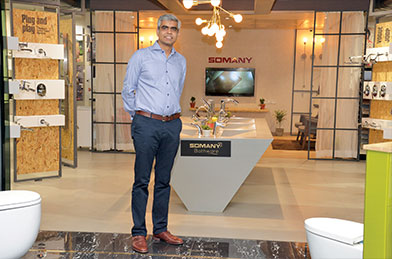 Why are experience centres vital for Somany's retail expansion strategy?
This is the 19th experience centre, with one in every major city and we are looking at scaling it up. Our experience centre in Indiranagar was only 1500-2000 sq ft, but this is 8000 sq ft. Experience centres are more to do with showing the entire range. Architects, interior designers, project heads, engineers, technicians and homemakers are all welcome here.
See, we are not selling here. So there is a larger range and also an unbiased view which the consumer gets, as there is no selling. Dealers generally give you a view of those products which they have a larger stock off. The products are also displayed from a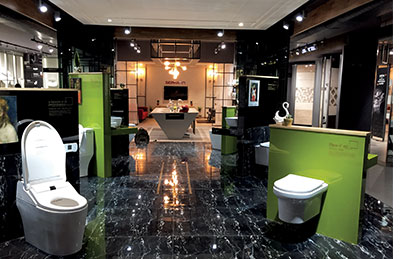 demo point of view.
Tell us about the customer experience at Somany's experience centre.
You can visualise here and also experience different areas where the tiles can be applied. Our tile visualiser is also going to all larger format stores. But the biggest take away is that you get insight into larger range of Somany products, with trained store assistants to ensure on-time and efficient sale. Most dealers are multi brand, so one dealer will not have this exhaustive range of one brand in one store.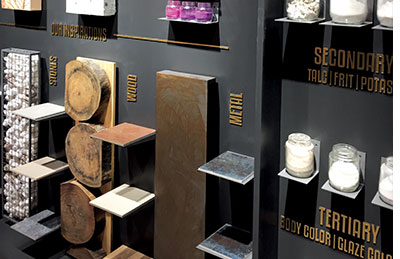 How have the experience centres benefitted the brand?
I think it elevates the brand in the city. The Experience Centre will provide consumers an extensive portfolio across various categories including ceramic wall and floor tiles, polished vitrified tiles, glazed vitrified tiles, digital tiles and sanitary ware and bath fittings from the house of Somany Ceramics Limited.
Our experiences centres are getting better, and we learn from the previous ones. We will open one or two more and we would have covered most of the big cities. Another advantage is that a lot of our dealers come and get inspired to revamp their own showroom, for which we co-invest with them. We now have 30 showrooms, where all of them are franchisee mode. Here they build showrooms, while Somany invests in terms of sampling, point-of-purchase material, etc.
What was the brief given to the design agency for this space?
The brief was to make it a smart showroom and an interactive space. We have a lot of live displays and in the front we have a panel where we see how a tile is made, the materials which go into a tile, brand history and growth and more. So, the idea was that a customer can browse through the store and explore by themselves for 15-20 minutes, before they approach the store assistant for something specific. There are plenty of things to explore by themselves. For instance, the bathware displays are live, while you can explore tile master table to understand how a tile is cut. We have shown in different layouts and one can also mix and match bath fittings to suit their needs.
Tell us about your expansion plan.
Somany Ceramics has been on a robust network expansion drive pan India and will continue to expand its consumer touchpoints in FY2018-19 by opening 150+ Franchise showrooms and company-owned Experience Centres across India.
Related Viewpoints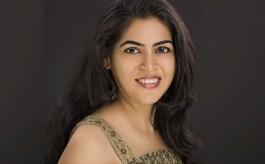 Retail Design Consultant & Visual Merchandising Strategist , NVISAGE
'Cohesive merchandise management helps'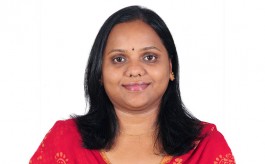 CEO, Cloud Ads
'HP Latex helps cut the ice with clients immediately'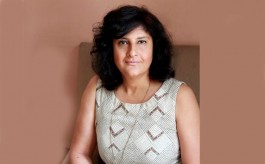 MD – India, HH Global
'POP industry can get future-ready with global best practices'