Sri Sri Tattva: To embark on the big retail journey
By Satarupa Chakraborty | May 16, 2018
The brand targets about INR 500 crore to come from franchisee-operated retail model. Arvind Varchaswi, Managing Director, Sri Sri Tattva, talks about their preferred markets, retail store models and expansion plans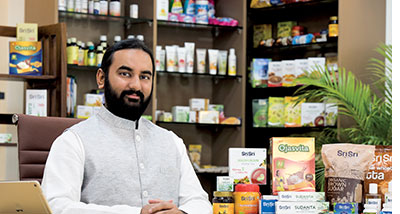 Slated to open about 500 stores in another two years, Sri Sri Tattva which is gaining popularity in FMCG, Ayurveda and Ayurvedic medicines category will soon enter into expansive franchisee model to take their retail footprint across India. Having already strengthened their position in modern trade outlets, the brand targets about INR 500 crore to come from franchisee-operated retail model. Retail4Growth speaks to Arvind Varchaswi, Managing Director, Sri Sri Tattva, on their preferred markets, retail store models and expansion plans.
What prompted you to look at this large retail rollout plan and what would be the ratio of company-owned and franchisee-operated in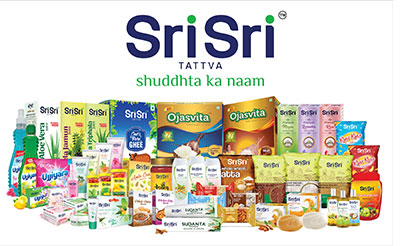 the total retail store mix?
We already have a strong consumer base not only as an Ayurveda or FMCG brand but we are India's only brand to use authentic Ayurveda as Ayurveda medicines. We have been exporting to more than 33 countries. In 2003, we decided to change our brand identity from Sri Sri Ayurveda to Sri Sri Tattva. As we went along, we realized that the future of retail lies in brick-and-mortar and experience of a store. Though we have strong presence in leading MT shelves and we have a good number of company-owned stores, we decided to spread through franchisee network simply because it
would help us reaching location which are far across but have promising traction.
Does spreading via franchisee operation also mean uniform branding and standardisation of retail experience?
Yes, absolutely. We are bringing a model, where putting up a store won't take more than 15 days. Primarily, we will give out franchisee right to three store models – Sri Sri Tattva Mart, Wellness Place and Sri Sri Tattva Home & Health. The first format, spanning ideally across 300 sq ft or so, will retail O-T-C medicines and our entire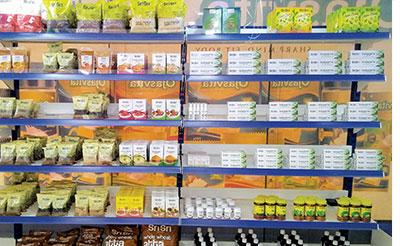 range of FMCG products, while the second format, spanning across almost same area, will have doctors, lifestyle practitioners etc. Home & Health will be our largest retail store model covering around 500 sq ft – 700 sq ft, will have mix of first two formats of stores.
In this phase, which are your preferred markets?
As we begin, we look at north India as one of the most lucrative markets. In terms of presence and size Uttar Pradesh alone has already proven itself as a large market of Sri Sri Tattva with more than 500 stores across the state. We have about 140 stores only in Delhi. Therefore, we would like to see the brand growing in leaps and bounds along with other unexplored markets in the country.
Related Viewpoints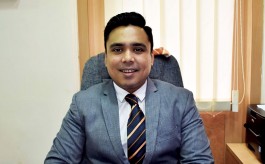 Director, Ganesh Papad
'Unlike other marketing tools, in-store promos result in direct sales'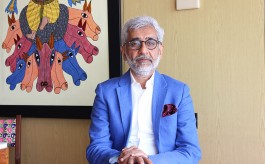 CEO, Reliance Brands
Indians prefer people over digital assistance, says Darshan Mehta, CEO, Reliance Brands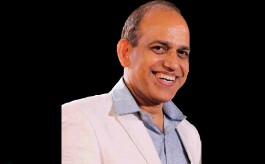 CEO, Electrospark
"Acute lack of consistency among retail clients" – PKN Nambiar, CEO, Electrospark