The right kind of shopper research
By Rajiv Raghunath | April 15, 2013
Rima Gupta, Executive Director, TNS consult, talks about using the right kind of shopper research information while planning shopper marketing initiatives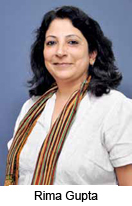 Marketers want to develop strategies and tactics to influence shopper behaviour to drive brand and category growth via packaging,promotions and pricing, point-of-sale and in-store marketing, shelf layout and assortment optimisation, secondary displays, store layout and category adjacencies and new product development. They realise that shopper research can provide this input.
The research tools are a mix of quantitative and qualitative tools and techniques that can be customised and integrated to answer any brand/category questions taking into account the local trade structures.

Type of questions fall into three sets:
1. Understanding the shopper landscape in terms of who, what, where, how and why - this is usually done via shopnographies; accompanied shopping; mystery shopping; face to face interviews and intercepts etc.
2. Figuring out what triggers and barriers there are to purchase at each stage? Actions to improve the search process focus on shelf layout, visibility, findability and are different from actions to improve the selection process, Rima Gupta Executive Director, TNS Consult which focus on information, price and value proposition. Insights from this are used to inform plan-o-gram, shelf layout and assortment to optimise the category search process, plus POS, instore communication, packaging and promotions/pricing to optimise the brand selection process. The research can be complemented by in-store eye-tracking to understand visual cues, shelf position and pack stand out, POS and in-store communications
3. Testing ideas born out of shopper insights research: This is essential to gain confidence that shoppers will respond as expected, manage risk, quantify potential gain, gain buy - in from retail partners with solid proof of concept etc. Research incorporates actual shopper purchasing from the simulated shop, shopper behaviour (for example, time spent at shelf, product interactions, conversion) and shopper motivations (from integrated questionnaire). Tests are compared to a control cell, allowing the marketer to quantify the likely impact of changes.
The methods are:
Tests in real stores: Getting tests done in real stores is a terrific way to check'real' response. However, this requires retailer co-operation, real product to be manufactured, we have little control over the sample walking past, and we won't get a variety of different tests with different packs or aisle locations approved. The process can be very slow and very expensive.
Virtual reality shopping environments: There is a growing demand for virtual reality shopping environments.In this method, 3D virtual aisles are accessed over the internet by respondents from their home computers. Respondents conduct a simulated shopping trip, then complete a post-shop questionnaire for additional feedback. Eye-tracking is incorporated and respondents can shop whole stores, giving feedback on a range of executions.
Marketer built'fake' shelves in a warehouse or mini-fake store environment: This can be quite effective at presenting options in context, but the marketer still needs to manufacture product and recruit respondents to attend their central location. Shoppers do get to pick up, touch, feel and read packs and this can e an important factor for success.
Showing photographs of product in a 2D scenario - not realistic, but shows the product in context, and this is much quicker and easier to xecute nd sample can be selected as in any online method. In India, currently 3D is not so common but marketers will soon be emanding those as modern trade expands.
Related Viewpoints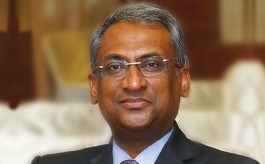 CEO, TRA Research
Tech-driven brand strategies will define this decade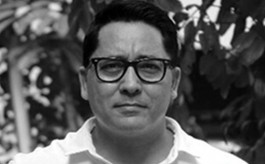 Chief Design Officer (group) & Concept Business Head, Future Group
Design & the culture of growth