The Whistling Kettle launches Tea Room in South Kolkata
By Nabamita Chatterjee | January 22, 2018
The 4th generation owner of Nathmull's Tea, Darjeeling, Sailesh Sarda & Bonisha Sharma Sarda with Co-Founder Debasish Basak initiated the journey of The Whistling Kettle. They have recently launched a Tea Room near Golpark, which offers a wide range of Darjeeling teas as well as exquisite collection of Tea accessories, gift items and wellness products. Point-of-Purchase chats with Co-Founder Sailesh Sarda how the brand plans to reinvent tea for the Tea Lovers & Trippers of Kolkata!!!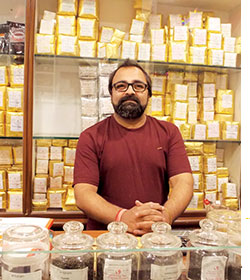 How did you perceive the idea of The Whistling Kettle and Tea Room?
Being in the business of tea since last four generations our motto with the brand is to pander the Tea loving people of Kolkata so that they get more acquainted with the endearing taste and exotic flavour of Darjeeling Teas along with their health benefits.
What according to you is the special offering of The Whistling Kettle?
Our retail unit is accompanied by a 30 small seater eatery where you can quench your thirst with Nathmull's tea accompanied by delectable savories.
Tell us about the catchment and the location of this outlet and what is so special about it?
So far we have been mainly exporting teas all over the world on the consumer mail orders directly before coming with this retail outlet. The Bengalis know what Darjeeling tea is all about and we wanted to commence our journey from such an area which is primarily dominated by Bongs. We have also tied up with Keventers for our breakfast meat platters,
so we thought of this locale which is a very premium locale of South Kolkata and we have been getting a great response so far.
What is your further expansion plans with the brand outlet?
We first wish to consolidate our business with three outlets in Kolkata. This is the first one and our flagship store. We are looking at right locations in the New Town and Rajarhat area which is a very strategic and growing market, also at one point we wish to enter the Park Street precinct, so this is the plan for West Bengal. After this we will enter markets like Pune and Bangalore with two outlets in each city at least and by 2019 end we dream to have close to 10 outlets. We are going to replicate the same concept everywhere, it will have the retail room along with the small eatery. Our idea is to popularize the concept of tea boutiques where a customer can finally purchase everything under one roof what we serve here.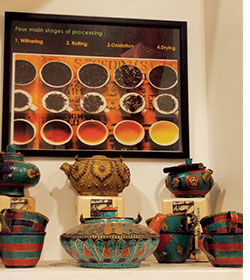 How do you go about connecting with the shoppers at the store level?
We have done tea tasting session in our store and try to educate the customers about the authentic flavours and tastes of the tea. Further we have aggressive ambitions to even go for workshops on tea at the store and also at the school level itself where we wish to inform the people from the very tender age that tea is good for health and it is rich in antioxidant. When any customer walks in into our retail corner we generally try to understand his or her taste for tea and then accordingly we suggest the flavours that will suit their taste palate.
Related Viewpoints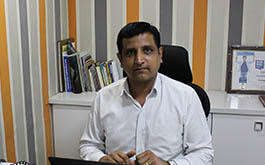 Head – Sales & Marketing, BHIMA Jewellers
'Vendors are our partners in business growth'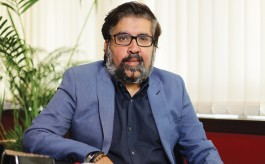 Joint Managing Director, Elemental Fixtures Pvt
'Adopt, adapt and improve'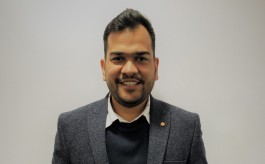 Director, Citykart
'We transformed our stores from window-based to cluster-based theme'