Wagh Bakri: Customer Connect Over a Cuppa
By Elke Moebius | April 28, 2016
Wagh Bakri Tea Group's tea lounges has proved to be a successful channel to communicate the essence of the brand. With seven tea lounges, the leading tea company is looking at aggressively expanding its reach through these lounges.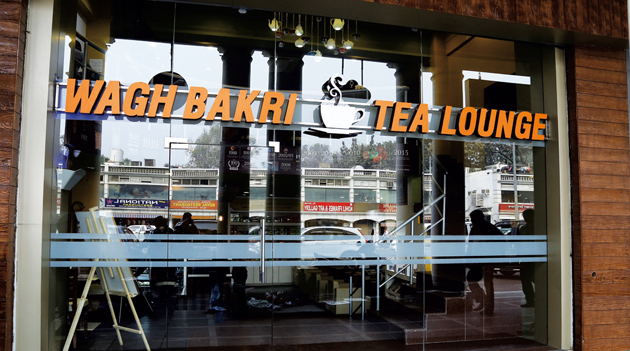 The Wagh Bakri Tea Group based out of Ahmedabad, which has a presence in the business since 1892, has constantly evolved with times and today is the third largest packaged tea company in India. Tea today is a drink enjoyed by people of all ages and classes. To address the tea drinking clientele in tier I and tier II cities and to elevate the status of tea as a drink, the company has come up with the concept of Wagh Bakri Tea Lounge which has proven to be a success story for them. Point-Of-Purchase chats up with Parag Desai, Executive Director, Wagh Bakri Tea Group to learn more about this new venture.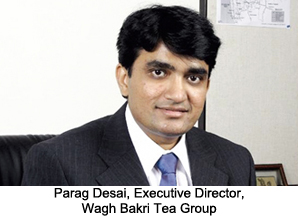 After so many years in the business, why did you decide to foray into the retail segment?
This initiative is not recent. We opened the first Wagh Bakri Tea Lounge in Jaipur in 2002. It was the brainchild of our chairman Piyush Desai. But back then, it was ahead of its time and was not received very well, so we had to shut it down. But we had faith in the concept and so we re-launched in 2008 at Ville Parle, Mumbai. Today, we have seven tea lounges and we are on an expansion spree.

Where do you have your tea lounges and what are your expansion plans?
As of now, we have four in Delhi, two in Mumbai and one in Ahmedabad. In the near future we're opening in Pune and Goa thereafter. We plan to expand to Surat, Baroda, Jaipur, Udaipur and two more in Mumbai.
What is the objective behind this venture?
Primarily, at a category level, we want to create an aura around it. Tea is a very informal drink; it comes next to water. Our lounges are an attempt to elevate the status of tea as a healthy beverage option. As for tea retail, we have the kitlis and nukkads and then we have the five star hotel tea joints. There was a need for something in between. We have ample coffee lounges today but tea, which is a more preferred drink of the Indian masses and classes, did not have any such status attached. Today there are quite a few tea lounges, but we take pride in being the pioneers of this movement.
Also, our tea lounges are meant to spread awareness. Customers know only about a few of our teas. But we have a wide range and we retail that at the lounges. Recall value is also an important purpose.
Why are you choosing tier I and tier II cities only?
Since the purpose is to elevate the status of tea, we expect an urban crowd at the lounges. Also, the reach is far more for tier I and tier II cities. If we go to tier III or rural areas, we have to bring the product costs down, which is not the objective as of now and also not viable.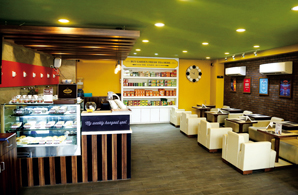 Is it economically viable to have exclusive tea stores, as the ticket size is small for your product?
Honestly, as of now none of the tea lounges are making money. We are funding them. But the awareness it is spreading for the company is phenomenal and they serve as brand experience centers. So they fall under our promotional expense. Our tea lounge at Greater Kailash in Delhi makes 300 bills per day, which means atleast 600 customers who have encountered the brand. Also, we serve 40 types of teas at the lounge. So through our lounges, we are holding tasting in a controlled environment. But in the coming times, we plan to have the lounges to be self-sufficient and also plan to have smaller formats that can make some money.
Do you have a franchise model?
No, we do not and don't plan to have one. We believe franchise is for larger chains where investment per outlet is low and the parameters at all levels are constant. We have a lot of variables depending on the location and it is in our hands to localise the tea lounges as per their location.
What kind of market research do you do?
We have a team that travels to different cities and delves into the city's culture informally as well as formally and our menus are designed accordingly. For e.g.: In Delhi people have tea with samosa and we have a tea-samosa combo there. The same combination does not work in Mumbai and we have a different combo there like tea-bun maska.
Also, we have a tie-up with Sodexo which is one of the best global catering companies, so they have a good knowledge bank. They bring a lot of value addition to the team and they manage all our lounges from training the waiters, recruitment, menu etc. But the SOPs (Standard Operative Procedure) are ours.

What parameters do you consider before deciding on a location in a particular city? Do you consider malls?
We basically look for two important things, high visibility and high footfalls. We do not consider malls as we feel they are meant for larger chains which have a set model and replicated in every outlet. We keep on innovating and so a location on a high street or close to high street works well for us.

Which tea lounges of yours are doing the best business?
Connaught Place, Delhi; Ville Parle, Mumbai and Ahmedabad are our top three.
How important is the design of the lounge?
It is one of the primary concerns of our lounges. The design reflects what we are trying to communicate through these lounges. They have a very urban chic feel to them. Even the logo has been modified to suit the lounge concept. It makes the people relate better to our idea. Also, we believe in constant evolution. Our first six lounges have a similar design and we modified the latest lounge at Connaught Place by about 15-20% and the new ones will follow the same language. We renovate each outlet every 2.5-3 years. Lahiri Shetty from Mumbai designs all our lounges.

How much budget do you put down for every store?
About INR 50-75 lakhs depending on the size of the store. We make no compromises here.
Related Viewpoints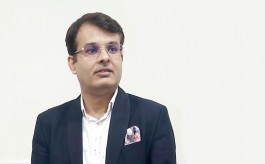 Centre Director – Phoenix Palassio
"We are working with retail tenants to help them navigate through crisis" : Sanjeev Sarin, Centre Director – Phoenix Palassio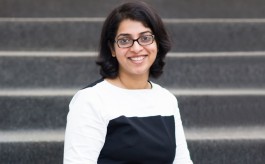 Founder, FableStreet
Make in India : 'Need to build stronger technical capabilities to outgrow competitors' : Ayushi Gudwani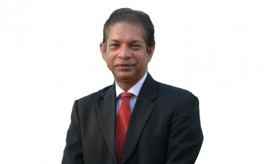 Chief Growth Officer, Lastmile Solutions India Pvt Ltd
'Need to come out of shadows of protectionism to become Atmanirbhar' : Pankaj Goswami