Wellness Forever to open 1,000 outlets by 2020
By Nabamita Chatterjee | June 05, 2015
With robust retail expansion plans in the pipeline, Wellness Forever plans to strengthen its brand based on its USP which includes robust availability, day and night service and unmatched in-store experience and patient counseling.
Headquartered in Mumbai, Wellness Forever is a one-stop-shop for a comprehensive range of pharma, medical, lifestyle, wellness and FMCG products, as well as medical devices. With a store count of 70 outlets, the retailer currently operates a chain of 24 x 7 day and night stores in Mumbai, Pune, Nashik, Belgaum, and rest of Maharashtra. Recently, Wellness Forever raised Rs 200 million in a maiden equity round and has also launched its Zero Error Distribution Centre, state-of-the-art warehousing facility for pharma, lifestyle, wellness and FMCG products. Gulshan Bakhtiani, Co-Founder and Director-Finance & Strategy, Wellness Forever talks to Point-of-Purchase about strengthening its retail strategy to cater to a greater customer base.
Can you tell us about plans to expand retail footprint in the country this year?
Wellness Forever is aggressively looking at expanding its retail stores from 70 to over 100 outlets over the next 12 months across Mumbai as well as key growth markets of Maharashtra like Pune and Nashik coupled with hiring senior talent, technology implementation and brand & marketing outreach. By 2020 we plan to have 1000 stores.
What are the new retail formats Wellness Forever is looking at and why?
We are looking at specific pharmacies such as nutrition store (Vitamin Stores), geriatric pharmacies (catering to needs of growing number of ageing population) and of course we wish to redefine the Wellness experience (hygiene, personal care, sexual health, intimate health).
How difficult do you think it is to carve out a niche especially in such a competitive market? How would you define your USP and value additions?
The need to carve out a niche is only there because the markets are competitive. We keep on identifying changing customer needs and quickly change our policies and processes such that the need gap is closed before it becomes a pain for the customer. Doing this process is not only fun but very satisfying. As we continue on this journey, I believe the niche is created automatically. As a DNA of the organization the USP will be robust availability, day and night service and unmatched in-store experience and patient counseling.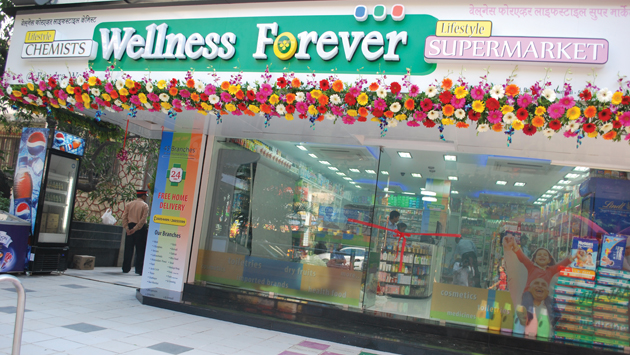 Tell us something more about your in-store design layout?
Our stores are inspired by reputed global pharmacies, designed in a very customer friendly self-browsing format. The company has over 1,500 people among which are over 250 qualified pharmacists and we have a robust training and development program for our employees. Our company has over 500,000 loyal paid customers and operates under three formats including retail pharmacies, hospital pharmacies and managed franchises. We offer a wide range of private label and premium label products and are growing this portfolio day-by-day.
What does it take to capture and then retain your segment of consumer?
Right medicines at the right time with a reassuring smile of a qualified pharmacist have helped us retain customers. Over years of ground zero experience of retail management, we have learned that a customer needs to relate to a pharmacy with faith and hence knowledge, passion and compassion are key at the point of sale. Many a times, a big customer may mean a seriously ill patient and hence the need for humane and truthfulness in behaviour.
How much of your efforts towards capturing the shoppers happen at the store?
Innovative point of sale communication along with trend qualified pharmacist who offer valuable information, help customers to choose what is good for them.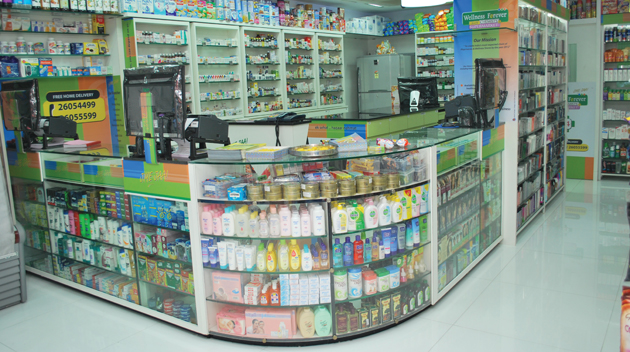 Can you share some new consumer insights and buying trend in this segment as a brand?
There is a growing demand for alternative channels such as mobile e-commerce and multi-level marketing. Consumers are experimenting with these channels either for deep discounts or for alternative products.
So do you have plans to go online?
The company is investing heavily in technology and we will be launching our online / web pharmacy along with our mobile app soon as we believe that the hybrid model i.e. offline stores and online pharmacy combination would work best in the future. We will soon launch the loyalty card programme for our customers.
Discuss some innovations you have done at retail to reach out to the consumers?
We have a complete engagement team called HAM (Health Awareness Movement), this team conducts health camps and engages with customers and various housing societies on health issues varying from weight gain, weight loss, joint pains or diabetes. We are rolling out an in-store education program though tablets, computers that will available at the point of sales. Very importantly we have tried to create a welcoming, soothing environment which enhances shopping experiences and perception of a pharmacy.
What is your growth plan for in the near future?
For two years, we will be growing in Maharashtra, Karnataka and Goa. Subsequent journey in our opinion will be through strategic buy outs of similar chains doing good work in other geographies in the country. We expect to be leading players in the South and West by end of FY 2018 and the North and East by FY 2019-2020.
Related Viewpoints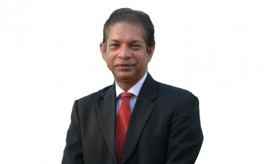 Chief Growth Officer, Lastmile Solutions India Pvt Ltd
'Need to come out of shadows of protectionism to become Atmanirbhar' : Pankaj Goswami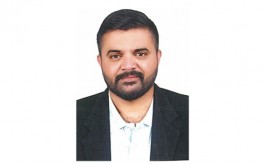 Sewak, LPFLEX Sign System India Pvt. Ltd
Atmanirbhar : Limit, Leverage, and Evolve to become self-reliant : Amit P. Kapani, Sewak, LPFLEX Sign System India