Who is the right VM candidate?
By Retail4Growth Team | August 08, 2019
Like it is the case with all other aspects of the retail business, the key to successful visual merchandising (VM) is as much about people as about the business strategies. Here is a look at what makes for a good VM candidate.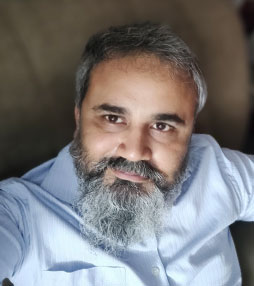 The right profile of the visual merchandising candidate is essential for every evolved organization. Here is a list of attributes that can make for a good VM candidate.
1. The right candidate has to be someone who can come out of the comfort zone and travel across the region. It is important for the VM to be in line with the central and regional sales team and be tuned to the principles and guidelines of the organization. The candidate has to be able to address sales teams' why's and how's because unless they are comfortable with the ideas, they would not let the display stay for long.
2. He or she has to be a team player and keep training others to be his or her own spokes persons and direct representative, so as to convince others. This way as a VM, one gets constructive feedback that benefits the larger cause of sales. Such good ideas can be replicated in other locations as well.
3. A good VM has a good understanding of materials and processes and can work with suppliers for getting the right costs through cost break- up analysis. Without this knowledge one cannot manipulate and combine materials to express ideas or be able to convince the management on the need for innovation.
4. He or she has to be a sales person who knows how to sell with effective display, be a master at upselling by defining offer based on organizational needs. Based on the Pareto effect (20:80) 80% of the products on display at any time will not sell, unless they get prime spaces during rotation and re merchandising.
About the Author:
Animesh Ikshit, is an independent consultant with many years of experience in retail design and visual merchandising. He has led a team of designers, engineers and architects for 15 years at Benetton and his design and product strategies have become industry standards. He has regularly been invited as an industry expert by various institutions like NIFT, FDDI, JIMS, RAI, Pearl, IFF, Asia Retail Congress, etc.
Read the full article in the August 2019 VM & Props Special Edition of VM&RD.
For more updates, subscribe to retail4growth newsletter - Click here
Related Viewpoints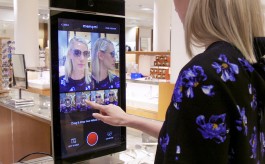 Vice President, Madison Retail Paradigm
Post Covid-19 : Retail spaces poised to go all-in on Digital : Arti Singh
CEO and Co-founder, Re-buzz Interactive Solutions
Is Retail Sector ready to brace the impact?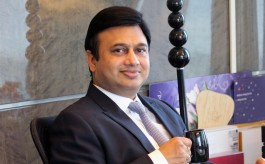 MD, Wonderchef
New Normal: Businesses going Omnichannel to have an edge