XAAR – Printing Ahead
By Satarupa Chakraborty | October 11, 2017
XAAR was established in 1990 to acquire, develop and commercially exploit a new digital inkjet printing technology. Today, its applications include wide-format graphics, ceramics, labelling, packaging, direct-to-shape, laminates, coding and marking, advanced manufacturing and 3D printing applications. The company has recently outlined the importance of the Indian market to the company's global goal to reach annual sales of £220m by 2020. In this expansive growth, XAAR has revealed its plan to grow its business in printing soft signages and POS materials. Point-of-Purchase speaks to Doug Edwards, CEO, XAAR, to find out the latest trends in packaging, labelling and POS materials worldwide and the company's plans for Indian market.
Take us through your annual business report briefly.
Product revenues outside of Ceramics are growing by 60%; global sales into the Graphics sector grew by 33%, and we have also made good progress in our Packaging and Product Printing markets, where global sales jumped by 54%. We expect the Packaging and Product Printing area of the business to be about a third larger than Ceramics by the end of this year. In addition, we have seen an increase in our Asian business, which now makes up 47% of the company's overall sales.
Product printing and packaging grew 80% of your business globally. What are your further plans for that?
For labels and packaging, High Laydown Technology with UV varnish enables raised or tactile effects to be printed in single pass and with a single print bar – for example, the Xaar 1003 U with HL Technology can achieve a varnish film thickness of 80 microns at 25 m/min line speed. Competitor offerings typically require multiple print bars or much lower line speed to achieve the same result.
What are the latest global trends in packaging and labeling? What are your plans to bring them to India?
As the supply chain dynamics is witnessing a major makeover, many brands are looking up and up to the point of offering even augmented reality through labeling. Our printheads were recently used to create virtual reality through labeling of a beer brand and it was an advertizing success all over the world. Many FMCG brands in the west are now choosing bottle printing over label printing, which cuts down the cost of printing heavily. However, very big FMCG conglomerates are gradually accepting these trends so I guess it will take some time for India to approve them.
Business-wise, how do you see and plans to grow in Indian market?
The recent printheads launches from Xaar are starting to shift the company towards a broader reach. Of particular interest to the Indian market are the Xaar 1201 and Xaar 5501, both of which are capable of handling aqueous inks. This means that OEMs looking to produce textiles or graphics printers using water-based inks now have access to robust and reliable technologies. For over 13 years, Xaar has been the only printhead manufacturer to have a direct and local presence in India, with its Indian regional office located in New Delhi
Related Viewpoints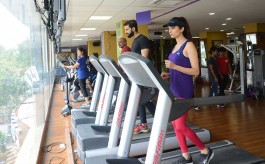 Head of Operations - Asia & MD, Anytime Fitness
"We plan to reach 100 gyms by 2020"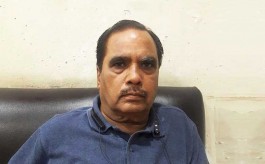 Director, Sunrise Media & Effects
'Clients prefer 100% green technology'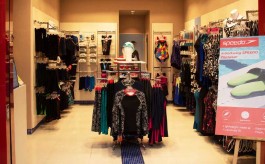 Business Head, Speedo India
'Omni-channel will be a way of life in future'