About Us
Retail4Growth publishes retail industry news and features on its website www.retail4growth.com and releases daily newsletters to a large, dedicated readership. Retail4Growth is the online arm of Thought Shows & Events Pvt Ltd, an event management company that organises popular, extremely well-attended retail and outdoor advertising industry conferences and exhibitions in India. The company organises In-Store Asia conference and exhibition, the largest retail event in India focused on retail design and solutions.
Thought Shows & Events Pvt Ltd's sister concern VJ Media Works Pvt Ltd is a media company that publishes three established monthly magazines – 'Point-of-Purchase' and 'VMRD – Visual Merchandising & Retail Design' and 'Outdoor Asia.
Vision
VJ Media aspires to be the most respected and comprehensive provider of information for well defined niche groups in the Retail and Marketing Communications businesses.
Mission
Become the first point of reference among professionals in these industries;
Become a proactive publishing house that will anticipate changing customer needs and strive to meet them;
Achieve a high level of service and knowledge capability to lead and influence industry initiatives
Be an organization that can attract top class talent and nurture excellence in work practices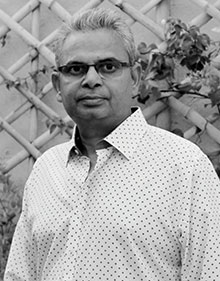 Vasant Jante
Founder & Managing Director
After completion of his MBA in Marketing, Vasant plunged into the world of Media and Publishing where he has now spent an extensive period of 29 years. With the passion to do something different, lead Vasant to work in niche and specialized areas, where it was always a challenge to make things happen. Initially he worked in the area of Rural Marketing, in a company called VOW. Also he was intricately involved in the POP business at RAMMS. After this, Vasant's entrepreneurial streak made him start his first venture called Spur, to which he dedicated 7 years to create established company and moved on to yet another start, called VJ Media Works. VJ Media Works is a publishing house and is also into events related to marketing at retail, OOH advertising and so on. It has been 16 years now and VJ Media Works has become a respectable and known brand under his leadership.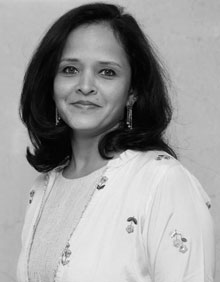 NIMISHA SHAH
Business Head VM&RD & In-Store Asia
Nimisha Shah joined VJ Media Works back in 2005, previous to which she had completed a small stint with an export house. Since then, Nimisha has handled event sales and with time has been given the onus to also handle the Publication sales. Her focus and aggressive approach gave VJ Media Works great mileage, and is now managing business in North & West zone with a team of 10 people. In 2010 she joined the management team of VJ Media Works.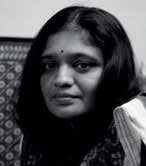 N. Jayalakshmi
Sr. Associate Editor
A post graduate in English literature, Jayalakshmi or Jaya has over 20 years of experience in content editing/writing across different media platforms including print, online, video/films and radio. She has worked with organizations such as The Economic Times, Scroll.in, Newstime, Foresee.in and ITSpace.com. As a freelancer she has contributed to publications such as Business Line, Business Standard, Scroll.in etc and has also been part of web/ social media/radio content strategy for clients across verticals. Jaya was the co-founder of Bangalore based children's magazine Hoopla Club and has also been a language trainer, grooming children, college students and working professionals in English language communication skills. Besides she has trained post graduate students appearing for their UGC exam in English language & Literature. Jaya's passions include books, music, movies and travel.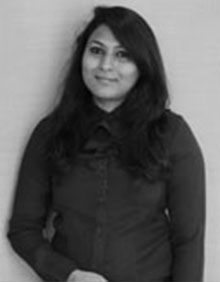 Smita Sinha
Sr. Reporter
Smita Sinha joined VJ Media Works in 2018 as a Senior Reporter serving Point-of-Purchase Magazine, VM&RD Magazine and Retail4Growth. She has over 4 years of experience in writing and editing.
Smita began her career in 2014 with The Economic Times covering business, tech and politics. She later joined an online news website and wrote extensively on Artificial Intelligence and Machine Learning. She holds a PG Diploma in English Journalism from Indian Institute of Mass Communication.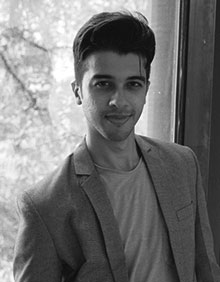 Mohit Manghani
Sr. Reporter
After completing graduation in Mass Media (Advertising), Mohit worked as a scriptwriter, anchor, and a show producer for a US news channel. This was his first step in the media world where his experience took him from being an assistant director for a television serial to an assistant art director for Bollywood films.
Later, Mohit joined a VFX production company, as a production coordinator, and, in the free time, used to write content for a gaming company in Hyderabad. He also joined a corporate startup as a creative producer and used to direct and produce videos for them along with scripting them.