Events
Give Green a Chance: 'Power of Print' Roundtable Meet
HP Latex presented 'Power of Print: Explore the Possibilities' breakfast roundtable meet
Date: 20th September 2019
Venue: Westin Hotel, Mumbai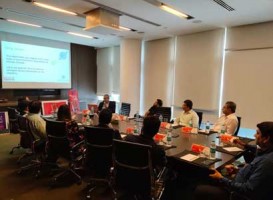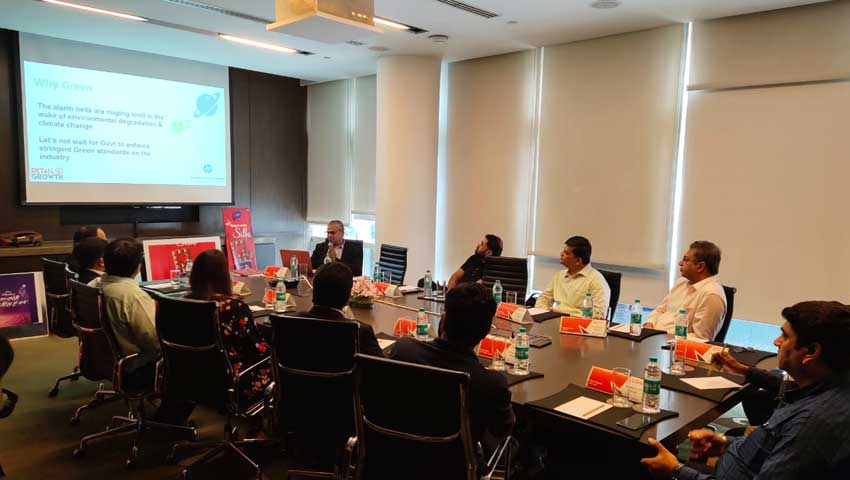 HP Latex presented 'Power of Print: Explore the Possibilities' breakfast roundtable meet, with Retail4Growth as its media partner, at Westin Hotel in Mumbai. The one of a kind roundtable gathering drew attention to discovering the best possible ways of leveraging the right print solutions for branding. It also propagated the idea of green printing and how HP Latex technology helps in offering environmentally-sound printing solutions.
The nearly 2- hour roundtable meet, held for a specially invited audience, was attended by 11 participants including leading print buyers and influencers. The discussion was a forum for the industry players to enable interactions on the latest in global graphics technology, drive discussions on common issues in this domain, while also arriving at solutions for the same
The session began with an insightful presentation by Vasant Jante, Founder, and Managing Director, VJ Media Works who stressed upon the need to find the right balance between doing business and making responsible choices. He also encouraged buyers to think proactively and take measurable steps towards sustainability before the government's intervention. This was followed by a roundtable discussion where the attendees shared their insights on the following topics: What Parameters are kept in view for buying Print, Pain Points of the Buying Agencies, Expectations from the Industry and Final comments on Print.
Shedding lights on some of the pain points for buying agencies, Piyush Gupta, Co-Founder at Drink Water Architecture & Design highlighted the biggest insecurity among the agencies in terms of offering green solutions is the fear of clients switching to a new vendor with the rise in cost. Huzefa Kanorwala, Founder & Managing Director at CTRL M Print Management India Private Limited focused on the need to educate the end buyers about the right printing solutions. Ankur Gupta, Business Director, Sgsco also voiced his concerns and insisted the need to create a one stop solution to address the various challenges.
Expressing support to green printing solutions, an HP Spokesperson said, "The first shift should happen at the top level. If big houses or top-level brand owners give this mandate about green printing then I believe everyone will adhere to the green norms. At the moment somebody is talking about the green platform, somebody is talking about cost, it is important that everyone speaks the same language only then I think we can derive a common solution. After today's session, everybody is feeling the need to contribute which I think is phenomenal."
As the enlightening session came to end, answers to many untouched questions were discovered and the need for the industry to come together to achieve a greater common goal and for brands to start using green printing solution, at least recyclable one, became imminent. It also set the tone for the industry to figure out the process for recycling and achieving green status.
Coming Soon
Coming Soon