Alcis Sports ties up with Flipkart to roll out 2018 FIFA World Cup merchandise online
By Nabamita Chatterjee | June 01, 2018
Alcis Sports has inked an agreement with FIFA for manufacturing, sales and distribution of FIFA World Cup Russia 2018 licensed apparel merchandise in India.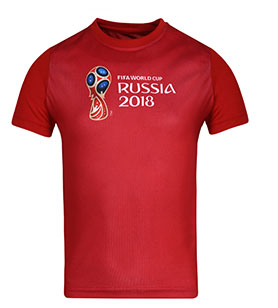 Alcis Sports, after bagging the rights for the upcoming 2018 FIFA World Cup Russia Licensed Apparel Merchandise for India, Nepal, Sri Lanka and Pakistan recently, also announced their partnership with Flipkart to bring Indian fans the official fan-wear merchandise of the FIFA World Cup. Alcis Sports has inked an exclusive deal with Flipkart to retail fan-wear merchandise on the online platform.
Alcis Sports has lined up a comprehensive range of over550 articles that will be exclusively available on Flipkart. The exclusive merchandise that will be available on Flipkart includes popular apparel categories such as T-Shirts, Polo T-shirts, Shorts, Track pants, and Tracksuits. "Football has always been popular among fans in our country and it got a further boost when we hosted the U-17 World Cup in India. With the Russia World Cup just a matter of few days away, it is the right time to introduce these products to these fans. Ours is a young and youthful brand and with our audience being online, this medium is a very important channel for us. And for that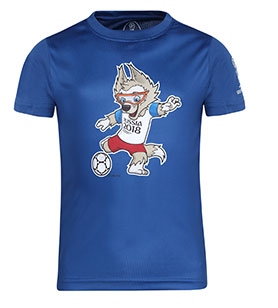 Flipkart was an obvious choice for us", said Roshan Baid, Managing Director, Alcis Sports.
The licensed apparel range also incorporates country-specific merchandise such as Brazil, Germany, England, Spain, Portugal, France, Uruguay, Belgium and Sweden.
Anuj Batra, President, Alcis Sports said, "The mandate from FIFA for the 2018 Russia World Cup licensed apparel merchandise is a wonderful opportunity for us at Alcis Sports to showcase our manufacturing capabilities and prowess. Alcis Sports is known for its advanced apparel technology at attractive price points, and we are confident that this range will find great traction among football lovers of the country."
Alcis products are available in over 500 outlets across the country including all leading large format stores such as Lifestyle, Shopper Stop, Central, Globus and Sports Station and online retail websites and five exclusive brand stores at New Delhi, Mumbai, Kochi, Jaipur and Guwahati.