Amazon gets CCI nod to acquire 49% stake in Future Group company
By Retail4Growth Team | November 29, 2019
Through the acquisition of Future Coupons, Amazon will be expanding its hyperlocal platform, Amazon Now, into newer cities and towns in India.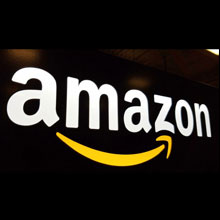 The fair trade regulator Competition Commission of India (CCI) on Thursday has given a nod to Amazon.com NV Investment Holding's to acquire 49% stake in Future Group subsidiary Future Coupons Limited (FCL).

According to media sources, FCL has around 30% share within Big Bazaar's food business, and through the acquisition, Amazon will be expanding its hyperlocal platform, Amazon Now, into newer cities and towns in India.

The deal will also boost Big Bazaar's access to millions of monthly visitors on Amazon and will even help boost the sales for Future Consumer brands.

Currently, Amazon Now is integrated and does deliveries from 18 Big Bazaar stores in Bangalore, Delhi and Mumbai, claims media sources. This is the pilot phase. In the next phase, this will be increased to 12 cities and eventually will extend to over 130 cities that have a Big Bazaar store. Following this approval, this will be extended across 295 Big Bazaar stores in over 100 cities and towns.

Amazon has been testing a 2 hour delivery model for Amazon Now customers with products delivered from 18 Big Bazaar stores in Delhi, Mumbai and Bangalore.

In addition, the Future Group and Amazon companies will operationalize business partnership agreements to jointly promote and sell FMCG and fashion brands on Amazon platforms. Most leading brands will now have dedicated brand portals or store fronts on Amazon.

Following the approval, Future Consumer, the FMCG arm of Future Group will leverage Amazon's partnership with Future Group to develop it as a significant alternate channel for selling its brands.
Now, Future Consumer Ltd (FCL) benefits because of the group's relationship with Amazon.

Currently, all FCL brands are listed on Amazon Now and the initial customer response has been very encouraging. This festive season, FCL has managed to get good orders from Amazon. It is building a relationship with Amazon, strategizing, reviewing it jointly very frequently.

Both Future Group and Amazon are also exploring partnerships that will allow Amazon prime and Future Pay customers to avail of common benefits and privileges.