Athlete brand Nike reveals Nike Live store concept in Oregon
By Retail4Growth Team | Retail4Growth Team | January 25, 2021
With the store opening, the location joins three other Nike Live concepts in Los Angeles, Tokyo and New York.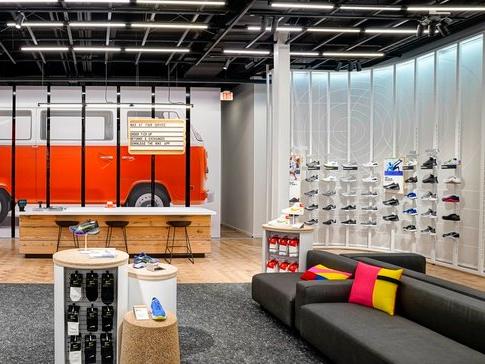 The athelete brand, Nike unveiled its digital small-format store at Eugene in Oregon that focuses on Nike Live store concept. The store will reflect the retailer's history in Eugene through its distinctive store design.
As per the company, new assortments will drop every three weeks and the outlet will cater to a wide selection of merchandise from University of Oregon. The main entrance will serve as a meeting place for running groups and other athletes to meet, as everything settles down. A digital vending machine also known as the 'Unlock Box' that will let members to redeem free products and gifts will be the feature of the store. Customers can easily text store associates about availability, recommendations and current offerigs. Like other Nike Live stores, the main focus will be on offering digitally-enabled servoves that is clubbed with the retailer's app to make membership mroe attractive.
The main objective of Consumer Direct Strategy is to focus on Nike stand-alone retail stores that includes Nike Live and House of Innovation, as well as company's digital business, and a concurrent movement away from wholesale.
John Donahoe, CEO, Nike, stated in a conference, "The global pandemic has made it clear that consumer behaviour is changing rapidly, providing the opportunity for us to accelerate the pace of our transformation. Over the years, we have shifted from a legacy, wholesale distribution model to investment in a model that gives our consumers a more premium shopping experience."