Avenue Supermarts focuses on value retailing
By Nabamita Chatterjee | Vjmedia Works | March 09, 2017
ASL, one of the leading and profitable supermarket chains in India with its flagship D-Mart store, is coming out with an Initial Public Offering (IPO) of Rs18.7bn, which would be mainly utilised towards repayment or prepayment of borrowings and construction or purchase of fit outs for new stores.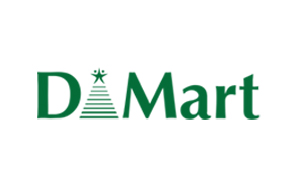 Focused on value retailing, Avenue Supermarts Ltd. (ASL) is one of the leading and profitable supermarket chains in India with its flagship D-Mart stores. Spread over 45 cities in 9 states and 1 union territory, ASL has 117 stores as of Dec'16 covering retail business area of 3.6mn square feet. According to the reports, in the past few years, ASL has got good growth with its net revenues, EBITDA and net profit increasing at 40%, 49% and 52% CAGR, respectively through FY12-16.

Robust Focus on Value Retailing

As per their retail strategy, ASL aggressively pursues the policy of EDLC (Every Day Low Cost)/EDLP (Every Day Low Price). On the one hand, this strategy is based on offering low prices to consumers on everyday basis (EDLP) rather than on promotional basis, while on the other hand, keeping the procurement and operational cost at the minimum level (EDLC). ASL's customer acquisition/retention strategy is targeted at lower-middle, middle and aspiring upper-middle income level consumers.

Cluster-based Approach for Store Expansion

ASL is following the cluster-based strategy for expanding its retail footprint. It tries to focus on strengthening its presence in existing regions by opening new stores within a radius of few kilometres of existing stores. As per the brand, this enables ASL to have a better understanding of local needs and preferences resulting in a tailored offering to the consumers. Further, this strategy also benefits ASL in terms of achieving higher economies of scale through better supply chain management, inventory management and brand visibility.

Firm Footprint Expansion through Ownership Model

Initially concentrating on Western and Southern India, the company has more than doubled its store count from 55 stores in FY12 to 117 stores in 9MFY17. ASL pursues the ownership model for its stores which enables it to keep the fixed cost under control. Apart from rental savings, the ownership model provides the company with a long-term competitive advantage over its peers.

Outlook & Valuation

As per their growth report, ASL has delivered strong performance in the past few years with average Same Store Sales (SSS) growth of 24.4% from FY12-16 along with four-fold growth in revenues and more than five-fold growth in net profit during the same period. Its revenues and net profit stood at Rs87.8bn and Rs3.9bn with the highest ever EBITDA margins of 8.6% in 9MFY17.