Bisleri to launch bubbly mango drink this summer!
By Nabamita Chatterjee | March 12, 2018
For the launch, the brand is planning a full-fledged campaign and 360 degree media reach out. The campaign will run across on-ground retail touch points, TV, print, and digitally across the country.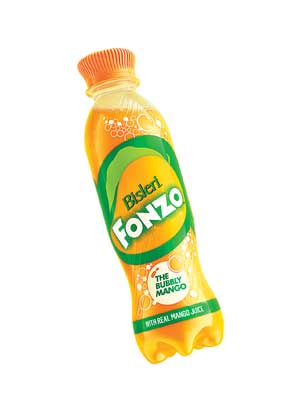 Bisleri International, the popular brand of mineral water in the country is all set to launch Bisleri Fonzo. Scheduled to launch this summer season, Bisleri Fonzo, the bubbly mango will be one of its kind in the fizzy fruit drink category. Speaking on the announcement, Ramesh J. Chauhan, Chairman and Managing Director, Bisleri International Pvt. Ltd said, "Indian market is saturated with regular mango based drinks but none of the brands had anything new to offer. While mango drinks score high on taste and are filling, they are not refreshing enough. Inspired by this insight, we created Bisleri FONZO that offers the consumer the unmatchable taste of mango fruit with fizz."
According to the brand, the aerated beverages category in India is around INR 14,000 Crore and is dominated by colas, followed by clear, orange and lemon flavors. Research estimates suggest that there are close to 155 million consumers who prefer carbonated drinks, juices and fizzy fruity drinks. In the last few years, there has been a perceivable growth in the popularity of fruity fizzy beverages. There has been a change in consumption patterns, consumers are now looking for a healthier option. So Bisleri Fonzo is entering the right segment at the right time. As per Adex, fruity fizzy category spends have doubled in the last year indicating a clear shift in consumer sentiment towards this category. Hence with an ascending demand of fruit based juices, the brand has innovated Bisleri Fonzo.
Fonzo will be made available across India from April 2018 through Bisleri's retail and sales distribution network.