Breakthrough year for e-commerce?
By Jim Hollen | Vjmedia Works | January 19, 2015
Flipkart says it grew 5x in volumes sold, Snapdeal gross sales value up 6x in 2014; some believe 2015 will see far more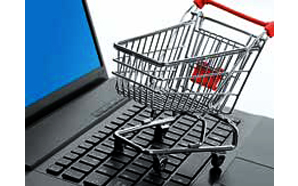 The year 2014 was a breakthrough year for Indian e-commerce. Not only for the billions it raised but for the growth in volume and sales.
Leading companies refused to share the number of products sold or the total value of sales during the year but gave a measure. Flipkart, for instance, grew five times (5x) in volume of products sold between 2013 and 2014. Snapdeal spoke of a 6x growth in gross sales value in 2014, compared to 2013. Neither elaborated what 'x' stood for.
As for sales, e-commerce companies typically stick to the GMV (gross merchandise value) run rate. This is about interpreting the annualised value of products sold from a peak monthly average. By that number, Snapdeal's annualised GMV run rate is pegged at a little over $2 billion, according to a spokesperson. Flipkart does not announce its GMV rate any longer but estimates suggest it could be around $3 billion and that it's looking at an annualised sales figure of $4 billion by March 2015.
Snapdeal is believed to be looking at a GMV of $3 billion by the end this March. American e-commerce biggie Amazon, which entered India in 2013, is believed to have crossed a GMV of $1 bn already, sources said. Flipkart, which started in 2007 and recently raised $700 million from new and existing investors, is doing five million shipments a month, according to company sources who refused to elaborate. This has grown from three million shipments a month around mid-2013. Each shipment can have multiple items.
Snapdeal chief executive officer (CEO) and co-founder Kunal Bahl had recently told Business Standard his company, which got $627-million funding from Japanese investor SoftBank a few months earlier, grew 600 per cent in one year against the Indian e-commerce sector growing 88 per cent in the same period. Currently, e-commerce is pegged at three to four per cent of the country's $600-billion retail market.
Mukesh Bansal, CEO of Myntra, acquired by Flipkart last year, and who now heads the fashion business at Flipkart, recently said the two companies could hit an annual revenue of Rs 20,000 crore in fashion alone over the next three years, from an estimated Rs 3,500 crore sales in the segment currently. In fact, fashion (or apparel) constitutes a large chunk of e-commerce buying in India, after mobile phones and other electronic appliances.
Amazon, which is giving competition to established e-commerce entities in India, stated in end-December 2014 that Amazon.in had become the country's largest online store.
It launched 24 new stores, increased its selection to over 19 million products, and grew its seller base to more than 16,000. It also noted that non-metro cities now contributed nearly half the orders, perhaps a sign that e-commerce has indeed taken off in a big way.
Customers from remoter places ordered unique selections. Examples are musical instruments ordered from Rajahmundry in rural Andhra and from Bokaro and Hazaribagh in Jharkhand. Orders for food products for birds, turtles and guinea pigs came from Nadiad, Guntur, Visakapatnam, Nagpur and Puducherry, said Amazon.
Arvind Singhal, founder and chairman of Technopak, a leading retail consultancy, said 2014 had set the tone for big things in e-commerce in 2015. He said it was 2015 that would be a truly breakthrough year, as it is now that the impact of all the 2014 fund-raising (around Rs 20,000 crore) will unfold in Indian e-commerce. Also, food and grocery will emerge as a leading category for e-commerce in 2015, he believes.
Growing Rapidly
• E-commerce companies typically stick to the GMV (gross merchandise value) run rate to calculate sales
• GMV is about interpreting the annualised value of products sold from a peak monthly average
• Snapdeal's annualised GMV run rate is pegged at over $2 billion
• Estimates suggest, Flipkart's annualised GMV run rate is pegged at $3 billion
• Amazon, which entered India in 2013, has crossed a GMV of $1 billion
Advertisement