Brewing a fresh in store presence
By Swaminathan Balasubramanian | September 12, 2019
Leo Coffee which owns more than 40 own stores and 300 modern and traditional retail stores, began in the year 1971. The brand with 35 SKUs is innovating itself with retail strategies tuned to customer expectations. Venu Srinivasan, MD, Leo Coffee, explains how.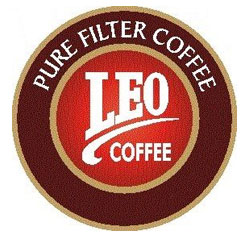 Venu Srinivasan is the fourth-generation entrepreneur in the family which started the brand. "Coffee drinking is part of life in many of the households in this part of the country. The key USP of a brand is how fresh it is. With brand loyalty and association very high with coffee, it is hard for the customer to change the brand,", says Srinivasan, sharing some customer insights. He further adds that retail purchase of coffee is often based on the customer's proximity to the nearest coffee shop.
Filter coffee being the brand's flagship product, different trends and methods are observed. "We have customers who buy coffee for everyday consumption while returning home after a morning walk to weekly purchase in a modern store. We have sale happening online too particularly involving South Indians living in North India Every customer's expectation is to have their favourite drink fresh." Says Srinivasan adding that the mindset shift towards coffee as a prestigious habit, scoring over tea has strengthened the coffee business in India, with 80% of Coffee business in India coming from the South, out of which Tamil Nadu and Karnataka contribute hold a 50% share.
"The word coffee is associated with premium aspects, we talk about 'meeting for a coffee' or a 'coffee table book', while tea is always referred to in terms like 'cutting-chai', 'chai-pe-charcha' (discussion over tea), etc."
Read the full story in September 2019 edition of Point-of-Purchase magazine.
For more updates, subscribe to retail4growth newsletter - Click here