Burger King readies India launch
By Dinesh Jain | Vjmedia Works | September 22, 2014
Burger King's entry is expected to heat up the burger chain market in India, dominated by McDonald's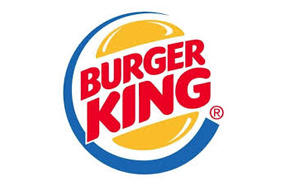 Burger King, the world's second-largest burger chain, is giving the final touches to its India launch, persons in the know said. The US chain, which has about 13,000 restaurants operating in 100 countries, has finalised three stores - one in Gurgaon, another in Noida and a third in Mumbai.
Burger King India's chief financial officer Tanmay Kumar confirmed that the US chain is looking at an India launch in the fourth quarter of the current calendar year. He, however, declined to divulge further details. He said stores would come up in Mumbai and Delhi national capital region in the first phase.
Burger King's entry is expected to heat up the burger market in India, dominated by McDonald's. According to a report by retail consultancy Technopak, the Indian food service market will soar to $92 billion (Rs 5.52 lakh crore) by 2020 from $48 billion (Rs 2.88 lakh crore). Of this, the $3-billion (Rs 18,000-crore) chained restaurant segment is expected to see the fastest growth rate of 15 per cent, with the size pegged to touch $8 billion (Rs 48,000 crore) by 2020.
The Miami, Florida-based Burger King Worldwide formed a joint venture with private equity fund Everstone Capital last year to develop the fast-food chain's presence in India. The deal included a long-term master franchise and development agreement for the Indian market including sub-franchise rights in the event the two partners were not keen to set up stores on their own.
While the initial rollout, according to persons in the know, is expected to be undertaken by the two partners, expansion into travel channels such as airports could be sub-franchised at a later stage.
In the past few years, Burger King has expanded into newer markets such as China and Pakistan in Asia and its India entry is expected to galvanise its efforts in this direction.
The company, which had been eyeing the Indian market for long, revived talks to set up base in the country in 2013, after previous attempts failed.
Burger King joins a list of fast-food brands that have made a beeline for India in the last decade and a half. This includes McDonald's, Yum Brands, the owner of restaurants such as Pizza Hut, KFC and Taco Bell, and Subway.
"Unlike pizzas, which already has multiple local and international brands operating in India, burgers is the next emerging frontier in fast-food in the country. Not just mass-market brands such as Burger King, but also premium and artisanal burger chains are contemplating entry into the country," says Arvind Singhal, chairman, Technopak.
Some of these premium burger chains that have quietly set up base in India include names such as Fatburger, known for its beef burgers in the US. The latter set up its first outlet at Cyber Hub in Gurgaon last month pushing chicken, lamb and vegetarian burgers rather than beef burgers to customers.