Cadbury Glow to make India debut
By Dinesh Jain | Vjmedia Works | August 27, 2014
India is the first market where the newest entrant to Mondelez's global chocolate portfolio will be launched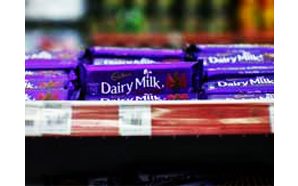 In what is a clear signal of the importance of India in snacks and beverage major Mondelez International's scheme of things, the latter will be unveiling its new chocolate gifting brand Cadbury Glow in the country next month.
This is the first market where the newest entrant to Mondelez's global chocolate portfolio will be launched, Siddharth Mukherjee, director, chocolate category & media, Mondelez India Foods Ltd, said in an exclusive conversation with Business Standard.
Other markets will follow post the India launch, which will involve targeting high-end retail outlets, hotels, airports, departmental stores in cities such as Delhi, Mumbai, Pune, Ahmedabad, Bangalore, Hyderabad, Chennai, Ludhiana, Chandigarh and Kolkata, Mukherjee said.
This is the third chocolate gifting brand in Mondelez's India portfolio after Cadbury Celebrations and Toblerone and is positioned as a luxury product with a price point of Rs 400 for a 16-unit pack and Rs 600 for a 24-unit pack, Mukherjee said. Cadbury Celebrations one of Mondelez's chocolate gifting brands is a mass-market product available from Rs 50 to Rs 150 for different stock keeping units, while Toblerone is a premium chocolate gifting option that is priced at Rs 65 per pack going up to Rs 400. Celebrations also has a premium gifting range called Rich Dry Fruit Collection that is available for Rs 250 going up to Rs 575 per pack.
"Cadbury Glow is an international product, which took two years to develop and involved inputs from different centres and three intermational design agencies. We are importing the product in bulk (from Bratislava in Slovakia where it is made) and repacking the product in India. We will look at manufacturing Cadbury Glow in India in the future," Mukherjee says.
With the current move, Mondelez is plugging a key gap in its product portfolio, which is the luxury chocolate gifting space catered to by high-end imported products such as Godiva Chocolates from Belgium.