Carrefour shuts shops as sale sparks frenzy
By Jim Hollen | Vjmedia Works | July 18, 2014
Shutters downed ahead of planned September exit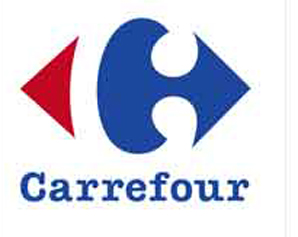 The second largest retail chain in the world and biggest in Europe, Carrefour, has downed shutters across all its five stores in India, much ahead of the planned September exit. Discounts up to 50 per cent by the French retailer recently resulted in a riot-like situation, with mobs looting the stores, said persons. To avoid the situation arising out of the distress sale of products ranging from food items to clothes to appliances, the chain shut the outlets. In some locations, the police are learnt to have advised the company to stop the sale and shut shop.
Carrefour, which opened its first outlet in India in end-2010, has cash-and-carry or wholesale stores in Delhi, Jaipur, Agra, Meerut and Bangalore. A person said since the Bangalore outlet was inside a mall with better security arrangements, the company may decide to open it for a while after "rationalising the discounts". Meanwhile, it's talking to neighbourhood stores for a deal on the remaining stock.
Carrefour did not reply to a questionnaire.
This is not the first time Carrefour has had to face unruly behaviour in India. In November 2011, when it opened its second India store in Jaipur, hundreds of protesters broke window panes and destroyed property. The protest was against foreign companies setting up stores in Rajasthan, though 100 per cent foreign direct investment (FDI) is permitted in the wholesale format. Even in other parts of the world, specially in China, Carrefour had to shut some stores a few years ago due to riots. China is a focus market for Carrefour's expansion.
On July 7, Carrefour announced its intention to close the India stores. "The closure of Carrefour's business in India will be effective at the end of September. Till that time, the company will continue to be fully engaged with all its employees, suppliers, partners and customers to ensure a smooth transition."
In September 2012, the Manmohan Singh government had permitted up to 51 per cent FDI in multi-brand retail, but the first foreign proposal came a few months ago from UK's Tesco to invest $110 million in opening supermarkets. No other multinational, including the largest in the world, Walmart, has applied.
Carrefour, like Walmart, operates wholesale outlets in India. In the wholesale format, there's no foreign investment restriction.
But for Carrefour, the format was an entry point for opening supermarkets.