Carrefour to exit India, shut 5 cash & carry stores
By Jim Hollen | Vjmedia Works | July 08, 2014
Company to shut stores by the end of September; pullback first setback for Modi govt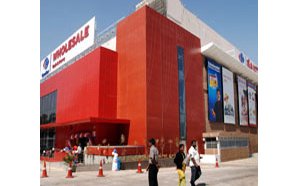 Carrefour, the second-largest retail chain in the world and the largest in Europe, has decided to exit India, less than four years after it opened its first store in the country.
In an announcement late Monday evening, the company said it will shut its five cash-and-carry stores in India by the end of September.
"The closure of Carrefour's business in India will be effective at the end of September 2014. Until that time, the company will continue to be fully engaged with all its employees, suppliers, partners and customers to ensure a smooth transition," Carrefour said in its announcement.
Business Standard was the first to report this story on Monday evening of the impending exit of the retail giant from the country.
Earlier, on Monday afternoon, it is learnt Jean Noel Bironneau, Carrefour's country managing director, told senior executives the French company was bringing down the shutters on its India operations.
For the Narendra Modi-led government, this will be the first setback, in terms of foreign investors pulling out of India. Though the Modi-led National Democratic Alliance (NDA) is opposed to foreign direct investment (FDI) in multi-brand retail, it hasn't reversed the United Progressive Alliance (UPA) government's policy decision in this regard. In September 2012, the UPA government had allowed up to 51 per cent FDI in multi-brand retail.
The first proposal in the space came only a few months ago - the UK's Tesco sought to invest $110 million in opening supermarkets in India. So far, no other multinational, including Walmart, the largest in the world, has applied.
Like Walmart, Carrefour operates cash-and-carry, or wholesale, outlets in India; in this segment, there is no restriction on foreign investment.
While the company hasn't spoken on the reasons for its exit, analysts say many factors have played a part. The company failed to rope in an Indian partner for its multi-brand foray; the mandatory sourcing from small and medium sector units added to its worries; business has been slow in Europe; cash-and-carry operations in India have been bleeding for Carrefour; and, more important, the NDA government has indicated it won't clear any new FDI proposal in multi-brand retail, as that will hurt local traders.
Recently, Modi had met French Foreign Minister Laurent Fabius. The two had discussed ways to strengthen cooperation in key areas such as trade, investment and defence.
With global revenue of euro 100 billion, Carrefour runs about 10,000 stores across 34 countries. While it started the first store (cash-and-carry) in India at the end of 2010, it has been present in Brazil since 1975 and in China since 1995. The chain is celebrating the 50th anniversary of modern diplomatic ties between China and France, and wants to expand in China in a big way.
In India, its five stores (in Delhi, Agra, Jaipur, Meerut and Bangalore) reported losses of $17 million (about Rs 102 crore) in 2012, on a turnover of Rs 190 crore. Carrefour is learnt to have invested a total of about Rs 300 crore in India since its entry. India is the only Asian country in which Carrefour operates cash-and-carry stores. "This shows wholesale is not a part of the group's overall strategy for emerging markets. Rather, it is a vehicle to stay invested in India," an analyst said.
Rivals such as Walmart, Metro and Reliance are believed to be checking the Carrefour assets in India. KPMG is helping the French chain sell its assets and exit India.