Charting the customisation path
By Payal Gulati | February 26, 2020
Delhi-based TIB Retail Pvt Ltd offers customized solutions to clients including modular, recyclable and cost-optimized retail solutions; along with digital solutions for day-to-day needs.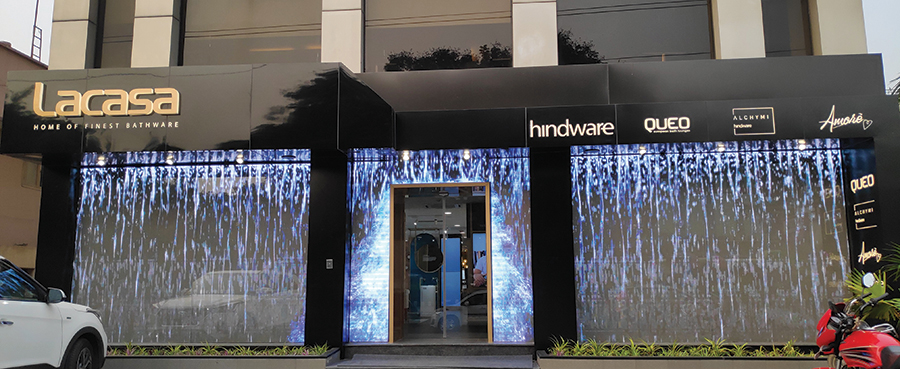 The journey
TIB Retail Pvt Ltd was incorporated in 2007, aiming to leverage the growth in the retail furniture market in India. The company started its journey with a workspace of 3500 sqft and a team of 12 people which includes designers, carpenters, fabricators etc. Today, it has a team of over 100 people and around 40000 sqft of factory space equipped with the latest tools and machinery.
"Our 1st project was for Intex Technologies, for whom we provided the complete turnkey solution and made around 100 plus stores and from there was no turning back," says Yogender Singh Rathore, Managing Director, TIB Retail Pvt Ltd.

"Our approach to delivering results is with the objective of maximizing impact by identifying the opportunity, defining strategy and developing a solution. For us, it is the mission that drives us to redefine communication to meet the changing and challenging needs of corporate," he adds.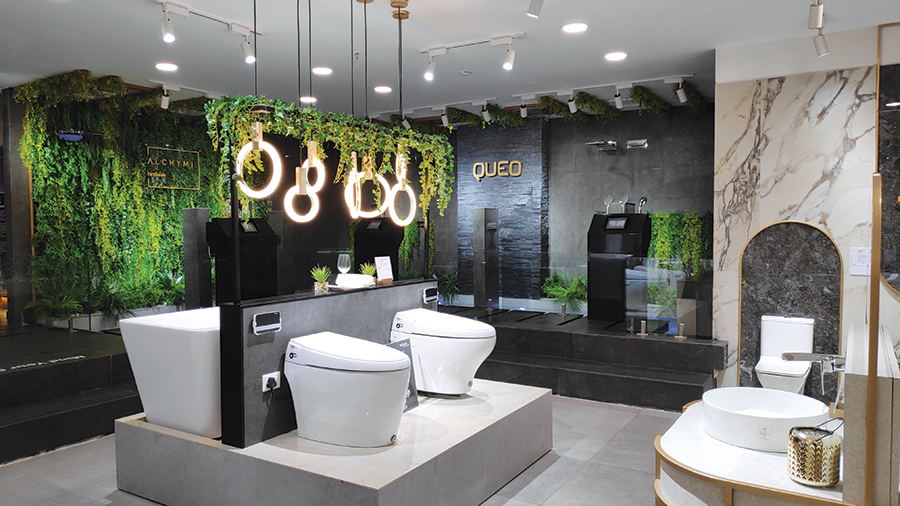 "We specialize in creative design, fabrication, and installation of the innovative design environment. And we envision ourselves as a brand: young, ethical, dynamic and driven to establish the highest standards of performance and service which constantly innovating," he further explains, adding, "We are a brand whose hallmark is creative client servicing and meticulous execution. A brand that stands apart from the competition and helps its clients 'stand apart' in their own market arena."
The company's list of satisfied clients for over a decade now includes sony, LG electronics, Redtape, HSIL, Jindal steels, Relaxo footwear, Kohler, Somany Tiles, Bodycare, Michelin Tyres etc.
Customization is the key
"We believe in developing a customized solution using optimum resource for the client. Cost, retail practicality and customer-centricity remain at the top of our mind while customizing the solution," says Yogender Singh Rathore.
Elaborating further on their work approach, he says, "Per sq ft commercial space is getting expensive every day. Therefore our focus is on using this limited and expensive space in the best possible manner and displays complete solution with digital addition so as to decrease the cost of manpower in the most practical way while keeping the customer at the centre of planning the solution."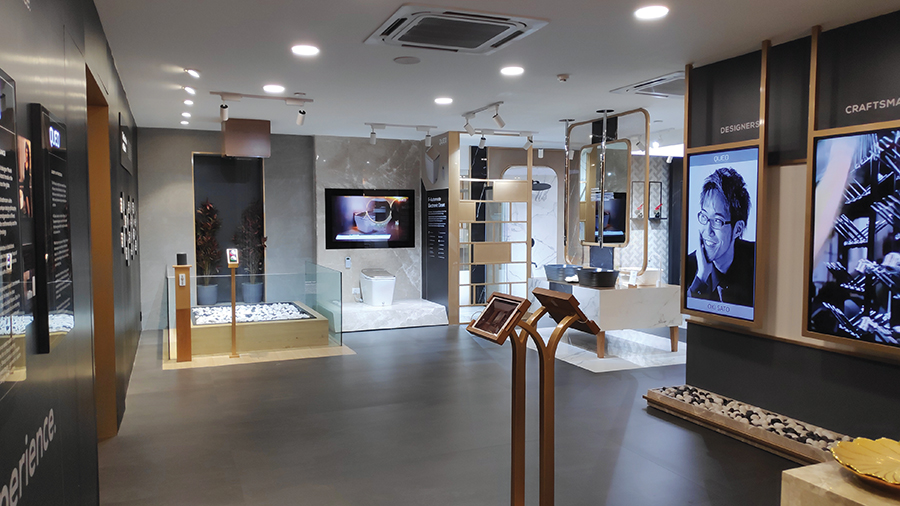 Case study
In 2019, Lacasa was an interesting turnkey project done for HSIL wherein TIB was asked to do a live experience centre. Different kinds of materials were used - from wood and glass stone tiles to MS Pu coated pipes to give a different look that helped the brand stand out in the market. The company was asked to create a live area display in the form of a Zen garden in the basement where the brand could showcase their shower products by using digital screens. TIB gave them recycling water solutions for running multiple showers and faucets as a lot of water was required for this whole process. They also put in an automatic recycle pump station which holds 15000 ltrs of water to feed the products and help control wastage of water. Also, all products were displayed for demonstration with LED touch screens and ipads to enable a virtual experience for the customer.
Read the full article in the February 2020 edition of VM&RD Magazine
This is a marketing initiative