Club Salon unveils their second flagship outlet
By VJ Media Bureau | Vjmedia Works | June 26, 2013
The company aims to expand Club Salon chain in the premium locations of the city, with plans to open up two more outlets in New Alipore and Salt Lake respectively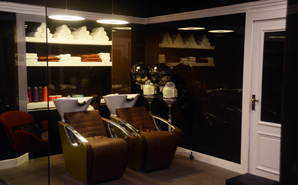 The Club Salon, a retail chain of spa & beauty lounge unveiled their second wing in the heart of South Kolkata with the aim to provide complete range of wellness & makeover solutions to their customers. Aninda Banerjee, Owner of Club Salon and Managing Director of Enkon Private Limited said, "With our first outlet in Rashbehari Connector we have already created a niche for our salon. At present, our aim is to expand this Club Salon chain in the premium locations of the city.
We feel that due to this strategic position it will definitely have a great footfall as we want to become an absolute grooming partner for all our clients. In this calendar year we have plans to open up two more outlets in New Alipore & Salt Lake respectively. All our salons are located in the residential dominated areas and being on the main roads they are highly visible to the people of that locality."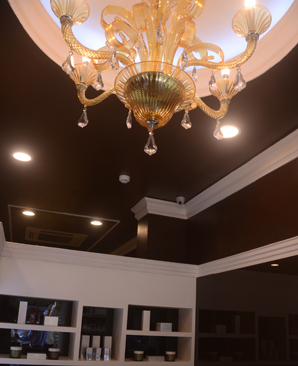 This high-end salon has been intricately designed by Architect & Designer Amit Arora from New Delhi where as the implementation work has been carried out by the in-house team. Having spread over an area of 1500 sq ft the whole interior took three months to complete which gives a spic & span ambience especially through the use of glass panelling which divides the various sections in the salon like shampoo station, foot message area, hair cutting section and so on. Thus the decor has been designed in such a way so that the products which will be used for the therapies are clearly visible to the customers. The look and feel of the salon centres around the theme of luxury and comfort which the brand wants to offer.
To facilitate the customers the Club Salon chain for the first time in India has introduced SOP (Standard Operating Procedure) in terms of various beauty treatments which they are going to offer. Through this the customer will receive the complete information about the therapy beforehand. In the near future, Club Salon will be coming with their training academy in Salt Lake region where professional courses will be made available pertaining to different beauty and styling treatments.