Coca-Cola bets on desi fizz, to take Rimzim across the country
By Dinesh Jain | Vjmedia Works | June 09, 2017
Ethnic drinks market is worth Rs 150 cr a year today, and could reach Rs 500 cr in next 3-4 years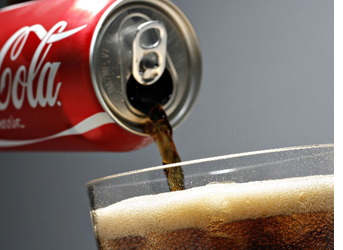 The country's largest beverage maker, Coca-Cola, wants to be in every evolving drinks category, says T Krishnakumar, its president for India and Southwest Asia. As part of which, it will be taking Rimzim, available in the north, across India.
"We found an opportunity in ethnic sparkling drinks. We have Rimzim, which is now slowly getting across the country," he said. "We are wiring ourselves as an organisation to keep close to the ground in terms of trends that are cropping up, irrespective of the category."
As a category, ethnic drinks is a niche one, pegged at around Rs 150 crore in yearly size, say experts. The category is expected to grow over three times in the next three to four years to Rs 500 crore as consumers opt for unique flavours. In recent years, PepsiCo and Dabur have also stepped into the ethnic drinks space, with brands such as Duke's and Hajmola Yoodley. Dabur has also taken its Real Activ juice brand into categories such as coconut water, to tap into the ethnic drinks market. And, brands such as Paperboat and Cocofly from Hector Beverages and Nilgai Foods, respectively, have made inroads into this segment.
Rimzim was part of cola king Ramesh Chauhan's carbonated drinks portfolio and sold to Coca-Cola in the 1990s, with brands such as Thums Up, Maaza, Gold Spot and Limca. While Thums Up, Maaza and Limca were subsequently pushed aggressively by Coke, Rimzim remained inactive.

Then, in 2012, it was relaunched as a market for ethnic drinks began to emerge. Industry sources say new flavours under Rimzim could be introduced as the brand is taken acoss the country. Hector have nearly 15 different flavours under Paperboat as it looks to scale up aggressively. "In ethnic drinks, what counts are flavours, since that is what will draw consumers to the product," says Harish Bijoor, head of Harish Bijoor Consults.
Dabur's Hajmola Yoodley has also been aggressive with variants, rolling out six different flavours -- aam panna, nimbu shikanji, jaljeera, kala khatta and so on.