Crocs India announces multi-franchise model
By Elke Moebius | Vjmedia Works | October 01, 2014
The brand believes in relying on the expertise of local partners to expand business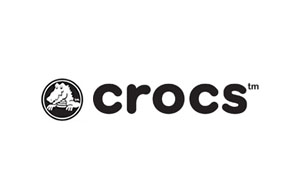 Footwear firm Crocs India plans to engage multiple franchise partners to increase its footprint in the country. The firm has achieved significant success by relying on the local expertise available in different markets, especially in tier 1 and 2 cities. Now, plans are afoot to extend the brand's reach through local partnership in markets like Siliguri, Sikkim and Coimbatore. Even in the online space, Crocs India operates through exclusive partnerships with two leading online aggregators Jabong.com and Amazon.in.
Nissan Joseph, General Manager, Crocs India, commented: "We at Crocs have always believed in the value addition our multiple partners bring to the brand. They understand the local markets better and their expertise helps us offer the right mix of products to our customers. As we move into our next phase of expansion, we are aiming for a wider national reach and for this we want to explore more retail partnerships. The idea is leverage their expertise in local understanding of what customers want."
This new model has been adopted to specifically address a larger audience. The brand has pinned hopes on this strategy based on its previous expansion efforts in the country. Since 2007, Crocs has opened 34 exclusive stores and more than 300 multi-brand outlets spread over 15 cities in India.