Crocs opens 100th India store at VR Mall, Chennai
By Retail4Growth Bureau | November 19, 2018
The new store, spread across 625 sq. ft., is Crocs' third store in the city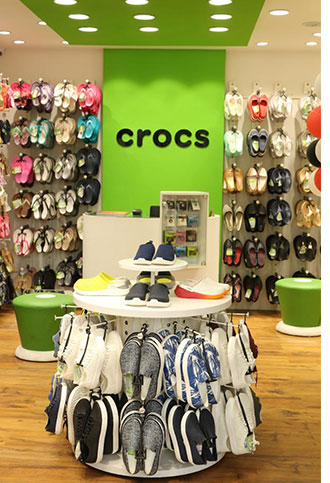 As part of its ambitious and aggressive expansion strategy in the Indian sub-continent, Crocs India announces the opening of its 100th store at VR Mall in Chennai today.
The new store, which spreads across 625 sq. ft., is Crocs' third store in the city and 5th in the state of Tamil Nadu.
Crocs' 100th store promises to strengthen the reach of the iconic brand in the state capital. Crocs, which is known globally for its iconic Clogs, is turning towards India to fuel its next phase of growth. India is currently the 6th biggest market for Crocs globally with a high double-digit growth year on year.
Speaking on the occasion, Deepak Chhabra, CEO & MD- Crocs India, said, "We are excited on reaching the century mark in India. India is one of the rare markets where even after opening 100 stores we still feel under-penetrated.
Our absolute focus for the next phase of geographical expansion will continue to be on top 6 metro cities across the country along with state capitals."
Similar News
The brand plans to open 15 exclusive stores across key Indian markets by 2019.
Named Legrand Studio, the outlet is the company's first in the Asia Pacific region