Dell India plans to open more exclusive brand outlets
By Saurabh Gadgil | Vjmedia Works | December 13, 2013
Besides major cities, the company is also present in tier-II, III and IV centres, and plans to tap the unexplored student market in these regions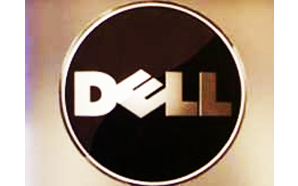 Dell India plans to improve its sales by setting up more exclusive stores, increasing brand presence and creating consumer awareness. The company, which started expanding its exclusive stores aggressively from April, aims to add 50 exclusive brand outlets in the next two months.
Dell India has set up its 150th branded store here. It planned to attract young customers, especially students, to the personal computer (PC) and notebook market, said P Krishnakumar, executive director and general manager (consumer & small business), Dell India. "This year, the PC market is seeing flat-to-five per cent growth. That is where we are working on increasing our presence through brand stores and educating more people to get the support of computers. About 50 per cent of the population is aged less than 25, and we see a potential in this group," he said.
The company's efforts have started showing results. Krishnakumar said this year, Dell rose from the fourth to the second spot in the market. During this period, the company gained 3.5 per cent market share. The annual notebook market in India was estimated at four million, while the desktop computer market stood at about 1.4 million, he added. The household penetration of PCs in the tier-I market was 60 per cent, tier-II 40 per cent and tier-III 20 per cent, Krishnakumar said.
Besides major cities, the company is also present in tier-II, III and IV centres, and plans to tap the unexplored student market in these regions. During the last two years, about 300,000 students have been involved with its awareness programmes every year.
"We will showcase our products and create awareness among students and their parents on the benefits of using PCs for education," Krishnakumar said.
The company has increased the numbers of its stores from 47 in March this year to 150. The company relies on the franchisee model; the branding is done by Dell India. Apart from exclusive stores, Dell is also present across about 5,000 multi-brand outlets, as well as in the Croma and Reliance Digital chains.