Emami buys Kesh King for Rs 1,651 cr
Vjmedia Works | June 03, 2015
SBS Biotech's promoter Sanjeev Juneja expected about Rs 2,200 cr for Kesh King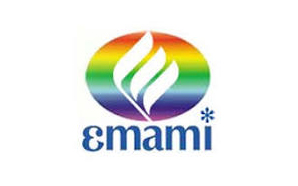 Kolkata-based consumer goods company Emami said on Tuesday it was buying ayurvedic hair oil brand Kesh King from SBS Biotech, a Himachal Pradesh company, for Rs 1,651 crore.
At 5.5 times Kesh King's 2014-15 sales of Rs 300 crore, the acquisition will be the second transaction in a week when fast-moving consumer goods (FMCG) brands have been offloaded at a price less than expected. Kishore Biyani's Future Consumer Enterprises said last Monday it was acquiring Grasim's personal care brands in a slump sale.
SBS Biotech's promoter Sanjeev Juneja expected about Rs 2,200 crore for Kesh King, company executives had told Business Standard four months ago. Juneja's expectations had come down considerably, almost by Rs 600 crore, investment bankers said.
"The original price demanded by the promoter was steep but owners of FMCG brands have typically got away doing this because of the excitement around India's consumption story. In a sense, here is a good case of a resetting of priorities," a Mumbai-based investment banker said.
Harish H V, partner, Grant Thornton, said SBS had offloaded its key brand at a good price. "The norm in FMCG is transactions are at around five-six times sales. If a buyer is really desperate for a brand, then he could go up to seven-eight times sales. My assessment is the buyer in this case has not overshot his budget," he noted.
Emami will acquire the entire Kesh King portfolio, including shampoos, conditioners, capsules and hair oil.
"The acquisition will be funded by a mix of surplus funds and debt. The process is expected to be completed in a month," said N H Bhansali, chief executive (finance, strategy and business development), Emami.
"This acquisition marks our foray into the ayurvedic hair and scalp care segment. We plan to leverage the business to make our presence stronger," Emami's Director Harsh Agarwal said.
Kesh King will be Emami's fourth acquisition in the past year. The others are organic personal care company Fravin, edible oil brand Rasoi and sanitary napkin She.
"Kesh King has a 40 per cent share of the Rs 300-crore ayurvedic hair oil market and its operating margin is attractive at 50 per cent. Acquiring Kesh King makes sense for Emami," an FMCG analyst said.
Emami's portfolio includes Emami 7 Oils and the therapeutic Navratna Cool Oil.
ONE MORE IN EMAMI'S BASKETKesh King bought for about 5.5 times its 2014-15 sales of Rs 300 croreProduct Portfolio:
Hair oil, shampoos, conditioners and capsules
Hair oil contribute 80% of sales; shampoos/ conditioners at 15%; and balance by capsules
Ebitda (or operating profit): Rs 140 crore

Operating margins: close to 50 %

Ranked among the top players in ayurvedic hair oils in India, with an estimated market share of 40%

Note: CAGR is compound annual growth rate, Ebitda is earnings before interest, taxes, depreciation and amortisation
Source: Industry