FDI reforms remain lacklustre under UPA-II
By Chanda P Kumar | Vjmedia Works | April 18, 2014
Neither decision translated into big-ticket investments, and FDI inflows continued to dwindle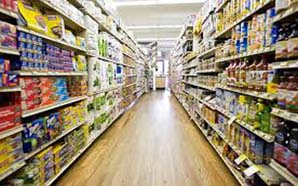 The United Progressive Alliance (UPA) government in its second term took a number of measures to ease foreign direct investment (FDI), including the controversial entry of foreign supermarket chains, but no major investment materialised.
Though the Congress-led alliance returned to power in 2009, its FDI policy received a push only in November 2011 when it allowed 51 per cent FDI in multi-brand retail chains. The decision faced sharp criticism from the Opposition, traders and farmers, and had to be put on hold till September 2012. During that time, the government took another decision to allow foreign airlines to buy up to 49 per cent stakes in local carriers.
Neither decision translated into big-ticket investments, and FDI inflows continued to dwindle. "The measures were not investor-friendly and investors were confused. Even if the reforms were happening there was not much progress in the cost and ease of doing business (in India). The infrastructure problem was always there. These factors did not augur well for the FDI regime," said Biswajit Dhar, director-general of Research and Information System for Developing Countries, a think-tank.
He added the FDI policy was also hobbled by stiff rules.
When it introduced FDI in supermarkets in 2011, the government put strict riders on the minimum investment needed, local sourcing and back-end infrastructure. Some of these were later relaxed, but even then the big investments refused to show up.
Only Tesco, the British supermarket chain, has committed $140 million in a deal with the Tata group's Trent. Walmart called off its venture with Bharti Retail, though the American retailer now plans to expand its wholesale business here.
Abu Dhabi's national carrier Etihad Airways has invested $379 million in Jet Airways in the sole deal in aviation since the FDI rules were eased. The transaction has faced stringent scrutiny and has been stumbling at every step. It has not got all the clearances yet.
Another round of FDI reforms were announced last July when the government hiked the FDI limits in over a dozen sectors, including telecommunications, insurance and defence.
"It was too little, too late. By this time investors had lost hope. The measures were half-hearted and lacked stability. Also, the lack of coordination between the FIPB (Foreign Investment Promotion Board), Reserve Bank of India and SEBI (Securities and Exchange Board of India) proved to be costly," said Punit Shah, co-head of tax at KPMG, an audit, tax and advisory firm.
Dhar pointed out that unlike China, India was never able to offer a single-window clearance to foreign investors. China had made transfer of technology mandatory with every investment, but it ensured adequate comfort for investors, he said.
A considerable amount of confusion was also created in the pharmaceuticals industry. The ministries of finance, commerce and industry and health sparred as local drug companies increasingly were bought over by global giants. After almost four years of delay, the government said it was keeping the policy intact where 100 per cent FDI is allowed in both greenfield (new) as well as brownfield (existing) units.
"There has been a slowdown in investments mainly due to the tax structure, which caused concern among investors. Moreover, not many success stories came up from manufacturing and infrastructure. The FDI regime, I believe, could have been simpler and clearer," said Akash Gupta, head of the regulatory practice at PricewaterhouseCoopers, an audit and tax consultancy firm.
The UPA was expected to announce easier FDI rules in key sectors like the railways, real estate and e-commerce, but nothing emerged because of differences among ministries.