For Ed Hardy, it could be second time lucky
By Chaitanya Muppala | Vjmedia Works | August 26, 2014
After signing the licensing deal with Ed Hardy, Arvind has rationalised prices and wants to move beyond just T-shirts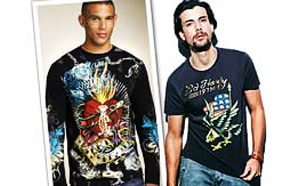 Ed Hardy, the iconic apparel brand from US known for its tattoo art and created by American art icon Don Ed Hardy, seems to have rapidly learnt from its mistakes in the past.
In 2007, the brand was first launched by Mumbai-based Wadhawan Lifestyle but could not scale up beyond a couple of stores. But in 2012, Reliance Brands, a unit of Reliance Industries, signed a JV with US based Iconix Group which owns Ed Hardy.
A year later, Ahmedabad based textile major Arvind inked a licensing deal with Reliance-Iconix JV to open stores in the country and has brought in several changes.
To begin with, Arvind found prices to be very high. "Earlier, Ed Hardy T-shirts were retailed at $100 apiece. Now T-shirts start from $30 apiece. Now prices are sharper and in line with market," says Alok Dubey, chief operating officer at Arvind Lifestyle Brands.
So instead of super-premium pricing earlier, the company would go in for premium pricing.
Earlier, ED Hardy was following an import model wherein high import duties and other heads pushed up costs. But under Arvind, 75 per cent of merchandise is locally manufactured, and rest imported. In that also, the company places orders as per requirements.
Thus savings in costs are passed on to customers, Dubey says.
"We are adapting international designs to suit Indian needs. We are customizing the merchandise to suit Indian fits, colours, styles," Dubey adds.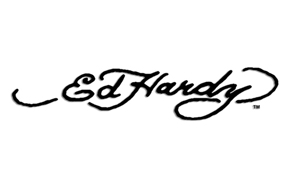 However, Ed Hardy isn't alone in reducing prices in its second avatar. For instance, after British retailer Marks & Spencer tied up with Reliance after ending ties with Planet Retail, it reduced prices by 20 per cent and introduced India-specific products such as three -in-one socks, multi-coloured T-shirts and so on.
Some like Rajesh Jain, managing director of apparel brand Lacoste India, says global brands should not change their positioning when they launch in India. "If they are a bridge to luxury brand abroad, they cannot become a premium brand by cutting prices or vice versa. Because customers are well travelled, it will harm the brand image," Jain adds.
Dubey says the brand has kept the same image and quality like in its home markets but pricing has been done as per the pricing parity of the local market.
"Some customers may not like (us cutting prices), but now many customers can buy the products. If you do not make it affordable, you cannot build scale and can't build a big brand," he says.
Arvind also wants Ed Hardy, which was earlier perceived as just a T-shirt brand, to become a full-fledged youth brand with products such as shirts, shorts, accessories, bags, men's ornaments and so on. Ed Hardy mainly competes with jeanswear brands such as Diesel, Levis and others.
"We want Ed Hardy to be a strong youth brand, with a bent on tattoo art," he says. Now there is handwriting on design and not overdone like earlier. Dubey says the efforts are beginning to pay off. Within three months of the launch, the brand is seeing sales throughput of 70-80 per cent (meaning against 100 pieces procured, 70 to 80 pieces are sold.) Its sales per square feet is between Rs 70-Rs 80. In the newly launched brands, sales throughput is around 50 per cent and sales per sq ft is Rs 25 to Rs 30.
Arvind wants Ed Hardy to become a Rs 100 crore brand in the next three years and plans to open 30-35 stores in the next two years. Currently, it has stores in Bangalore and is planning to open in New Delhi and Mumbai.