Foreign retailers bullish on wholesale as politics blocks retail FDI
By Karunesh Vir Vohra | Vjmedia Works | April 17, 2014
As uncertainty grows over the country\'s investment policy, foreign retailers determined to stay on are happy to invest in wholesale trade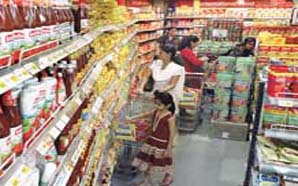 Cash-and-carry or wholesale trade, the unglamorous part of the business, could very well be the future for foreign retailers in the country - at least in the foreseeable future. The Bharatiya Janata Party (BJP), the frontrunner in the ongoing general elections (if opining polls are to be believed), has openly come out against foreign investment in multi-brand retail. The Aam Aadmi Party (AAP), the X factor in the polls, too is not in favour of opening up the sector. After the BJP and AAP came to power in Rajasthan and Delhi respectively late last year, they wasted little time to reverse the decision of their predecessor Congress governments to allow foreign investment in multi-brand retail. The objective of the BJP as well as AAP, though they are both at the opposite ends of the ideological spectrum, is the same: win over the large army of small retailers. Estimates suggest there are over six million such stores in the country - not an insignificant vote bank.
Big plans
Global retail behemoths seem to have read the signals right. Though the United Progressive Alliance government last year allowed up to 51 per cent foreign investment in multi-brand retail (caveat: the final say would lie with the states and these stores cannot open in towns below a certain population), much of the action seems to have shifted to cash-and-carry. US-headquartered Walmart, the largest retailer in the world, has decided to lift the freeze on expansion in India and has decided that it will open 50 cash-and-carry stores in four to five years. Walmart Asia President & CEO Scott Price made the announcement just a day after the BJP said in its election manifesto that it was going to oppose foreign investment in multi-brand retail or foreign-owned supermarkets.
At the moment, Walmart has 20 such stores in India. The last of these had opened way back in October 2012. The company has not expanded ever since as it faced internal investigations linked to the Foreign Corrupt Practices Act (of the US) into charges of wrongdoings, including bribery, by its executives in international markets. Store openings were also stalled because Walmart broke up with its Indian partner, Bharti Enterprises, last year. Now, things are moving again - not in retail but in cash-and-carry. "I see no difference whether we move ahead in cash-and- carry or multi-brand in future," Walmart's Price said last week.
Carrefour of France, the second largest retailer in the world, which already has five cash-and-carry stores in the country, is also in the mood to expand. It is believed to be in advanced talks with Bharti, which is now without a partner, for partnership in cash-and-carry. Such an arrangement is expected to give Bharti a foothold in the business again, while extending local expertise and knowhow to the French company, which has been going slow in India compared to other multinationals such as Walmart and Germany's Metro (the first to enter the country, it operates 16 cash-and- carry stores at the moment). Besides the foreign giants, Mukesh Ambani's Reliance group has been growing fast too - it has over 20 cash-and-carry outlets. The only outlier seems to be Tesco of England which had tied up with Tata Sons to set up multi-brand retail outlets in the country. However, it had cleverly opted for only those states which were ruled by the Congress and had therefore thrown open the sector to foreign investment. A regime change in these states could spell trouble for Tesco.
In a sense, cash-and-carry suits these retailers just fine. That's because to set up the kind of stores they have elsewhere in the world would be prohibitively expensive due to the high price of commercial real estate. Many a retailer, big and small, has realised that real estate prices in India are totally out of sync with the purchasing power. In downtown areas and other prime locations, retailers find it next to impossible to open stores. The only places where such large-format stores can be launched are in the distant suburbs of metros or Tier II towns. These locations might not draw in the kind of customers these retailers have in mind. Also, it is quite possible that one day there will be political consensus on opening up multi-brand retail for foreign investment; whenever that happens, cash-and-carry will provide the infrastructure and back-end support to launch operations quickly.
Supply efficiencies
There is broad consensus amongst political parties that organised retail does have its advantages: it improves the supply chain and fetches a better price to farmers and artisans. And most of those efficiencies are captured by cash-and-carry. By limiting foreign investment to this section, state governments know that they can get all the efficiencies of a modern supply chain and, at the same time, not upset the small grocers. In fact, the small retailers are quite happy to buy from cash-and-carry stores because of their lower prices. "Our local retailers are benefiting from cash-and-carry," Punjab Deputy Chief Minister Sukhbir Badal had told Business Standard in 2012. "Rather than competing with the local traders, it (cash-and-carry) is complimenting them. They should follow our model all over the country."
Indeed, mom-and-pop stores in many locations are using cash-and-carry stores as their warehouse. A recent visit to Zirakpur (near Chandigarh) showed that grocers make multiple trips to the Walmart and Metro cash- and-carry stores to get their dairy products. Their own stores, without refrigerators, cannot store large quantities of dairy products through the day. Another industry watcher points out that organised wholesale stores have lifted the quality of mom-and-pop stores in many places. Indore is one such place, he says, where many cash-and-carry stores are present. "Large expansion of cash-and-carry will certainly strengthen the supply chain, create more demand and could possibly even make foreign investment in retail a back-burner issue."
However, there are challenges in the cash-and-carry business. One of the biggest tasks for companies in this business is to educate potential customers about the format and its advantages, according to analysts. Finding the right location and catchment areas, and the Agricultural Produce Marketing Committee Act in many states that denies farmers and buyers of farm commodities the freedom to sell and buy at the price they think best are among the hurdles. While the absence of good infrastructure is another area of concern, multinationals are determined to stay invested in the wholesale business in India and turn it around their way.

CASH-AND-CARRY CANNOT REPLACE RETAIL
The opponents of foreign investment insist that there are no real gains in it for the country. That may not be entirely true. The organised wholesale business, which started getting noticed when Metro opened its first store in the country in 2003, is clearly on an investment drive. For instance, Walmart's plan to open 50 stores in four to five years would imply an investment in the range of Rs 3,000 crore to Rs 3,500 crore, though the company did not specify any figure. A part of this investment will go into supply chain and cold storage networks. In India, cold storage, which is the most critical link of the back-end infrastructure is estimated to grow from around Rs 20,000 crore to over Rs 30,000 crore by 2015. It is food processing and infrastructure that needs investments and that should be the government's objective, says Ajay Jakhar, the chairman of Bharat Krishak Samaj, a farmer advocacy group. Foreign investment in multi-brand retail is not the solution for improving logistics, it's a wrong approach, he adds. Jakhar, however, calls cash-and-carry a format with potential, saying that any kind of investment will add value.
Still others say that cash-and-carry cannot replace retail. "Cash-and-carry is not as large as multi-brand retail. Where is the scale?" asks an executive who works for a cash-and-carry company. According to industry estimates, the cash-and-carry market in India is worth $150 to $175 billion, out of a total retail pie of around $500 billion. Arvind Singhal, chairman and founder of Technopak Advisors, points out that there are only a few cash- and-carry groups around the world as against several big ones in the multi-brand space.
Walmart and Metro are among the prominent cash-and-carry players globally. Carrefour's India stores are its only cash-and-carry outlets in all of Asia. "So, we cannot aim for scale in cash-and-carry while looking at investments in back-end," he says. Singhal also makes the point that retailers do not invest in back-end themselves - those investments are made by their suppliers.