Forevermark Diamonds unveils its first boutique in Kolkata
By Nabamita Chatterjee | May 29, 2018
The exclusive Boutique was launched in collaboration with Indian Gem & Jewellery Creation. By the end of 2019, Forevermark aims to have pesence in Delhi, Mumbai and Hyderabad with four to five stores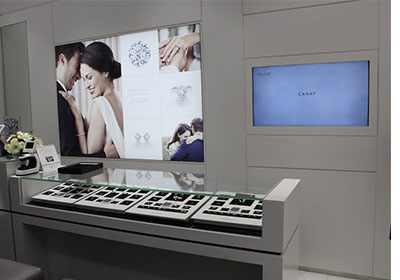 Forevermark, the diamond brand from the De Beers Group of Companies, recently unveiled its exclusive boutique in Kolkata. The Forevermark Boutique is the second such store in the world. Situated at South City Mall in Kolkata, the boutique exclusively houses Forevermark diamonds in a wide variety of jewellery and loose assortment. The Boutique was launched in collaboration with Indian Gem & Jewellery Creation. The synergy of these two brands has brought about an ideal collaboration to offer hallmark jewellery pieces.
Sachin Jain, President, Forevermark India shares, "This is the first exclusive store that Forevermark has opened in eastern India and we could not be happier to have done that with Indian Gems And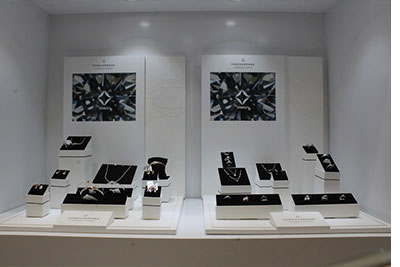 Jewellery Creation, who share similar values, and provides fashion forward jewellery to its consumers. Across the globe, Forevermark has just two boutique stores and both are in our very own country – India. This is a huge milestone for us to achieve along with our partner and we look forward to many more such associations."
On further expansions and store formats Sachin informs Retail4Growth, "We are not in a hurry to add 20-30 odd stores in our network but want to open stores after understanding the market fully. By the end of 2019, Forevermark aims to have pesence in cities like Delhi, Mumbai and Hyderabad with four to five more stores. Our outlets are very welcoming, having an open browse and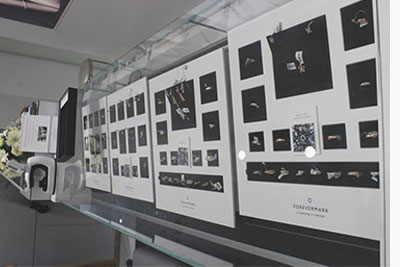 feel format and they are rather small stores of around 500-600 sq ft of space. We have great expectations from this Kolkata store and the eastern region is a very important market for us."
Highlighting the partnership, Pratik Dugar, Director, Indian Gem & Jewellery Creation said, "It is an honour to be associated with a brand like Forevermark and first boutique here in Kolkata. Forevermark is a trustworthy brand that provides you with genuine, natural and untreated diamonds. Each and every Forevermark diamond is inscribed with the Forevermark icon and a unique identification number, which lets our customers know that the diamond they are purchasing is truly and uniquely theirs. Indian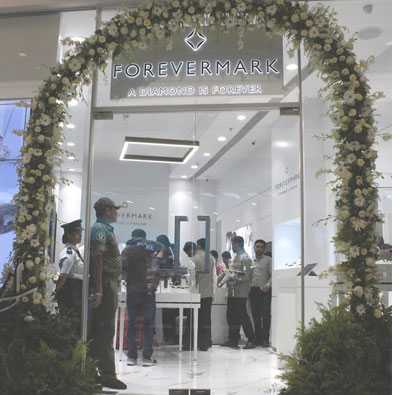 Gem & Jewellery Creation and Forevermark have come together to give Kolkata the best there is in diamond jewellery with a wide variety of collections that have been designed by Forevermark." Indian Gem & Jewellery Creation currently has eight showrooms in East and has further plans to add five more stores in different parts of eastern states such as Guwahati and Ranchi and three more showrooms in Kolkata very soon.
At the location, Forevermark has created a black room enclosure where the rarest 5-carat Forevermark diamond is on display. A special display demonstrates light passing through this spectacular diamond to showcase its brilliance. The customers can witness this as the light refracts through the diamond across the room in a multitude of colours, making for a stunning visual spectacle.