Future Group and Fonterra Future launches new dairy brand Dreamery
By Retail4Growth Team | June 28, 2019
Fonterra Future Dairy's new dairy brand Dreamery plans to roll out its products across Western India this week.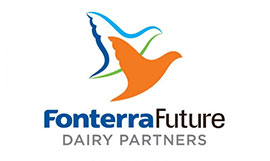 Fonterra Future Dairy, a joint venture between New Zealand-based Fonterra and Future Consumer, has reportedly entered the already competitive milk products market in India with its new dairy brand Dreamery.
According to the company statement, Dreamery under Fonterra Future Group JV will sell Dahi, UHT Toned Milk, Chocolate and Strawberry Milkshake. It will expand its initial offerings with more products over the next 6 to 12 months. Fonterra-Future will be 'extending its product offering to include a full range of value-added consumer and foodservice dairy products.'
Dreamery plans to roll out its products across Western India this week. Also, the first products will be available on retail shelves in cities including Mumbai, Pune, Bangalore, Ahmedabad, Hyderabad, and Surat, claims a report.
"If you look at our retail business, 8-10 percent sales of Future Consumer come from dairy products. It is a very important category for us. We've a target of selling 60-70 percent volume from our own brands and without dairy, we can't achieve that," Kishore Biyani, Vice Chairman of Future Consumer and CEO of Future Group was quoted as saying in a report.
Noting that there is an unmet demand for dairy products, Biyani said this JV will be the most valuable asset we create for us in the long term wherein we will be creating niche products which cannot be compared with Amul.
"As we move forward, we will continue to evolve our portfolio with products that will deliver superior quality, taste, and nutrition across the Dreamery product range," said Ishmeet Singh, CEO, Fonterra Future Dairy said in a report.
According to a media report, Fonterra Future Dairy would be focusing more on the value-added segment that is expected to grow 50 per cent faster than the dairy sector and so is milk intake which is expected to rise 42 per cent from 196 billion litres now to 278 billion litres over the next seven years.
The company plans to launch a new product every quarter under the brand.
Similar News
Forging a business growth with huge plan to strengthen their presence in both physical and virtual market, Future Consumer Ltd has entered a JV with New Zealand's multinational dairy co-operative Fonterra. The JV will foster Future Consumer's FMCG and dairy portfolio.
Ishmeet Singh has over 25 years of experience in top multinationals and FMCG companies such as Mattel, Vodafone, Hindustan Unilever and Coca-Cola.