Harshil Khichadia: Staying on top of the PMC game
By Retail4Growth Team | March 25, 2019
Award winning Mumbai based project management consultant (PMC) Harshil Khichadia has carved a distinct space in retail project management by offering a complete bouquet of services, while leveraging their expertise in store design, planning and construction.
                                                                                              Advertorial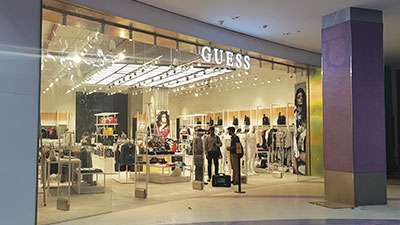 With the retail sector undergoing dynamic changes, brands and retailers face newer challenges in ensuring brand visibility, achieving deeper connect with their customers and being able to beat the clutter. The need is for project consultants who can offer consolidated services that take care of varied aspects including store construction and design, store launch planning, management, etc.
Enter project management consultants like Harshil Khichadia who have managed to stay on top of the game with their close understanding of client needs. The company works across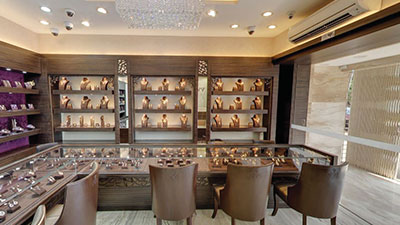 premium retail, luxury retail and mixed use retail and commercial space segments and their services include:
- Design management
- Fixture Development
- Leasing
- Turnkey
- Value audit
- Visual Merchandising
- Retail Consulting
The company's projects include one-off stores in the prime and super prime sectors and it works with mall developers, brand teams, and private end-users with processes that are iterative, collaborative and by including all stages of a project – site appraisal, project completion and post completion evaluation. Essentially, the idea is to reduce technical risks, prevent construction errors, control errors and ensure the project schedule and time line.
Some of the company's projects include:
Guess Inc: The brand entered India as Guess India Pvt Ltd as a 100% subsidiary of Guess Inc and as PMC for the brand, Harshil Khichadia managed the complete design development and project management of Guess India Store.
VVS Jewels: Complete new concept development & project management of the brand's first boutique store was handled by Khichadia.
24 Seven: Godfrey Phillips India has appointed Harshil Khichadia as PMC for the executions of all 24 Seven stores in Mumbai and Delhi.
Some of the other brands for which the company has worked with for the retail projects include Superdry, Muji, Promod, TBZ Jewellery, Steven Madden, Juicy Couture, Inglot, Queue Up and Sia Art Jewellery among others.
Essentially in retail consultancy, Harshil Khichadia's services include leveraging technology to improve profits, assessing business potential, devising and executing strategies, helping plan store rollouts after surveying the respective retail market, driving brand expansion, strategic inputs for sustainable revenue growth, building strong management teams, strengthening of business relationships, legal compliance etc.