Hero Group enters into consumer electronics market
By Christopher Brace | June 23, 2015
The group is set to buy a majority stake in DTH devices maker Mybox Technologies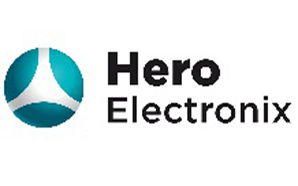 Brijmohan Lall Munjal-led Hero Group is set to acquire a majority stake in direct-to-home devices manufacturer Mybox Technologies through its subsidiary Hero Electronix.
The deal is the first step by Hero Group, which operates in around a dozen business verticals, towards entering the consumer electronics market.
It plans to invest Rs 500 crore over the next few years to establish its presence in the consumer electronics market in India.
A company with research and development capabilities, Mybox is a venture recognised by the Government of India and approved by the Department of Scientific and Industrial Research. It is also engaged in end-to-end design of indigenous set top boxes.
Suman Kant Munjal, chairman, Hero Electronix, said: "Hero Electronix will add associated business lines to its portfolio over the next few years and grow the vertical to help India develop a much-needed sustainable electronics ecosystem. The company has lined up investments of Rs 500 crore in the next few years. This will give a huge impetus to the'Make in India' initiative by helping reduce the imports of electronics into the country."
According to India Electronic and Semiconductor Association estimates, 65 per cent of the current demand in India for electronics products is met by imports.