HG Graphics bags award for performance in brand retail solutions
Vjmedia Works | May 26, 2016
HG Graphics Pvt Ltd has been awarded by the Govt of India for their excellence in brand retail solutions.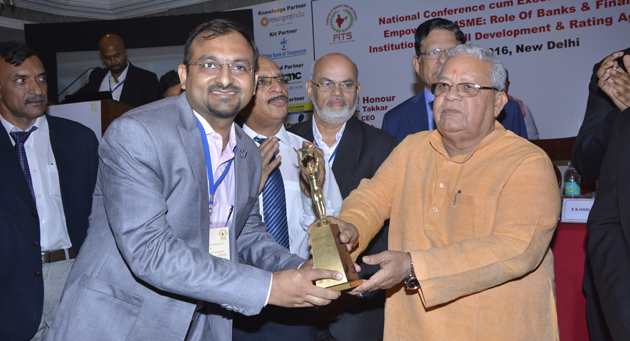 In the recently held National Conference of Empowering MSMEs organised by Federation of Industries, Trade and Services (FITS), Delhi-based HG Graphics PVT Ltd has bagged the award for outstanding performance in brand retail solutions in small scale trade category. Starting from 1996, HG Graphics has come a long way providing end-to-end brand retail solutions like VM branding, point-of-purchase, point-of-sale, signages, in-store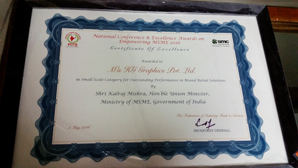 branding, fixtures etc. The company has come up with several innovations in the category too.
Receiving the award, Harjee Gandhi, Director, HG Graphics, said, "This is the first recognition we have received from Government of India. Since it's an excellence award, it prompts us to do better and uplift the quality of the industry."