Hidesign to open 20 new stores at Airports & Malls by end of 2018
By Rita G Chauhan | April 10, 2018
Hidesign is looking to expand presence across India, where the brand will open 20 new stores at the airports and malls in cities like Mumbai and Delhi etc.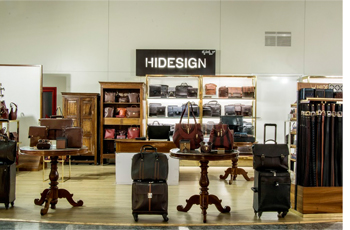 Hidesign- an iconic brand known for high- quality leather with 84 stores is looking to strengthen its presence pan India. Under this plan the company will open 20 more stores across malls and airports by the end of 2018. Hidesign launched in India in 1999 and became a major growth driver with shifting from a manufacturer to a retailer. Dilip Kapur, President, Hidesign shares, "Over the past eight years Hidesign has strengthened its position in its home country through company run stores, multi brand stores and online channels. We have expanded our portfolio to sunglasses, shoes, pens and many other stationery items. New collaborations with Disney, Kalki and design led collections such as Scandicci, Marcapunto, Maasai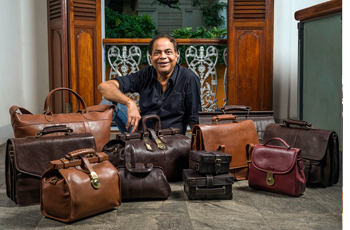 and Heritage collections such as Icons and East India have been the recent highlights."
Hidesign opened its first store in India in 1999. The 3 storey flagship store was opened in Pondicherry in 2010.Today it is present across the world with 84 physical outlets. Kapur adds, "We want to continue to expand in India and in international emerging markets. We are present in 23 countries and our products are available in over 2000 stores worldwide. At present, we have 84 exclusive stores of spread across India and abroad. Last year our focus was more on the international market and expanded to countries like Kenya, Middle East and Indonesia. Now we are exploring more opportunities at International / Domestic airports and mall across India."
Hidesign will open stores at airports in Bangalore, Mumbai, Delhi and Kochi, while other stores are planned to launch in Tier-I cities.
Hidesign stands out for its high quality natural leather and the smooth soft glow of its solid brass fittings. It has established its name through its iconic leather brand based on strong heritage of craftsmanship and innovation. The brand has strong presence through five platforms including EBOs, MBOs with Shoppers Stop, Central, lifestyle then E-commerce partners like Amazon, Jabong, Tata Cliq, corporate sales partner and company owned website.