Home Is Where The Growth Is!
By Satarupa Chakraborty | December 04, 2018
Good living is fast becoming a necessity for young and ambitious India. The furniture and homeware retailers are relentlessly scaling, updating and improving the retail channels to cater to this section. As the country ushers in the festival of light, VM&RD throws the spotlight on some of the leading home improvement retailers and how they are penetrating rapidly into Indian households.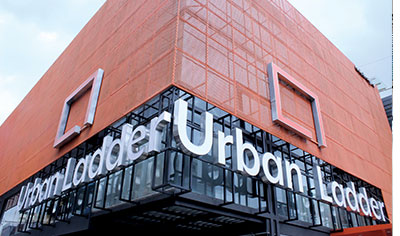 Amidst much anticipation, the iconic Swedish furniture and homeware retailer brand, Ikea made a gigantic debut at India's retail shore earlier this year. The 400,000 sq ft of shopping experience looked more like a celebration of retail affinity, especially at a time when the overall physical size of brick-and-mortar is shrivelling. With their enormous expansion to reach over 200 million Indians through large format stores, abetted with the "affordability" tag, is Ikea throwing big challenges to their Indian counterparts? An industry estimate will perhaps suffice as an answer. Furniture market is estimated to be $20 billion, out of which, about 10% is organised retail whereas home products market in India is estimate to reach $32 billion by 2019. The league of participating organised brands seem to believe that Ikea is setting the path of home retail experience for them to gain more traction in the market.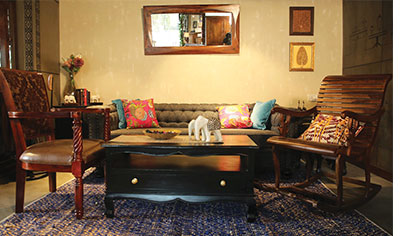 Onus On Large Format Retailing
While the overall retail space around the globe across all categories is bearing the brunt of shrinking store sizes, home retailing is one category that cannot do without large format stores. Is it affecting the store numbers? Not really. Even if we keep aside the organic physical retailers, India's two omni-channel home retail superheroes, Urban Ladder and Pepperfry have already unfurled large expansion story, with 15 and 37 stores respectively, apart from having a strong online foothold. Looking at the challenge of logistics, Pepperfry took a step ahead in setting up state-wise fulfilment centres along with a number of company-owned as well as franchisee-operated stores. Going beyond only furniture retailing, Ashish Shah, COO & Founder, Pepperfry, said, "We want to be present where our customers want us to be and will continue executing to our omnichannel strategy by opening many more Studios across the country. The Studio is also envisaged as a co-working space for the designer and architect community who can become our channel partners and help us in our overall vision to help build 20 million beautiful homes by 2020."
If we look at some of the leading physical home retailers, Landmark Group's Home Centre has a wide network of 41 stores and Shoppers Stop Limited's Home Stop has an independent store network of 12 stores.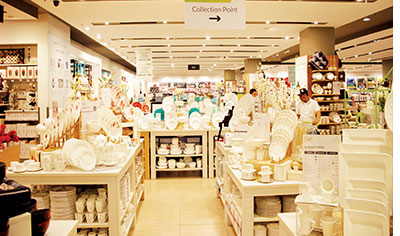 Winning Over Square Feet Challenges
Interestingly, many home retailers are often opting for significant presence over the large number of square feet. Here comes the concept of various store formats. Sitaram Kumar, Senior Vice President, Home Centre, said, "Within our stores, we always had two categories – furniture and household items. Last year, we came up with only "household" format, especially for tier-II cities. While the regular stores span across 25000 sq ft, this new format can be accommodated in 10,000-15000 sq ft or in even smaller cities, can fit under 10,000 sq ft. More than strengthening our presence in new markets, we must add that household is a fast-consumed category, which is giving us good ROI."
India's second largest mattress brand Kurl-on came to home improvement retailing only a couple of years back and already has about 5 store formats depending upon market, space availability and catchment. Currently at a mark of 1000 stores and targeting about 2000 exclusive stores in less than couple of years, Kurl-on's Managing Director, T Sudhakar Pai, shared, "We currently operate through 5 retail formats – Kurl-on Home, Sofa World, Mattress International, Home Komforts and Budget Mattress. If you look at our formats, we cover a wide bandwidth of customers, consumption patterns and buying capacities."
Compressing the store sizes and innovating formats is even catching up with traditionally large store retailers like Ikea. With the knowledge of 60 years in distribution of goods and logistics, Ikea is currently testing with its smaller formats like one kitchen showroom in Stockholm and bedroom showrooms in Madrid. These city-centric stores will have only 10-15% of average store size of home retailing giant.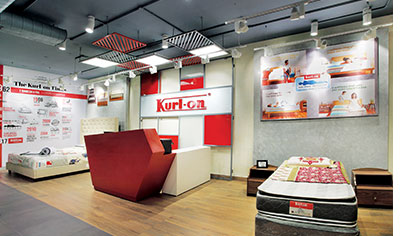 VM Scheme –Home Away From Home!
What kind of visual merchandising works effectively for home stores? The home retailers collectively believe in giving a visual effect of the homes that the shoppers came from. However, is it difficult to create the online wow in an offline space?
Pradeep James, Director of Design & VM at Urban Ladder, seems to disagree, "Having a strong brand identity and consistent user experience helps you translate the philosophy into any format. The product availability, pricing, and properties need to be consistent across channels. We ensure that the visual merchandising and communication in all the stores is consistent whether it's with a promotion, sale and new arrival. We also assess product performance across the retail floor as well as the website. Through a data backed model, we select the products on display/feature that is most relevant in that location."
Home Centre rather takes a close and elaborate look at even small merchandises. "The buying, designers and VM professionals work seamlessly at Home Centre stores. Therefore, even if you see a merchandise as small as a lantern, it will be part of an overall VM story, which may prompt you to buy two other cohesive products. Our VM schemes are preplanogrammed to remain uniform across windows, focal areas and all stores," Kumar of Home Centre added.
While talking on VM strategies, Home Stop spokesperson quipped about the plan, "For us, P-L-A-N stands for Purpose, Location, Attention and Numbers. The purpose is to create the visual perception for the customers to buy, the location part prompts us to follow planogram and zone display areas, attention is simply the one grabbed from customers and the number denotes the math and sales conversion."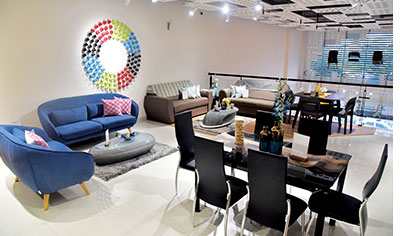 Tech Takeaway
Like any other categories in organised retail, home retail is fast blurring the wall between online and offline channels. For example, Godrej Interio, which has been in the physical retail space across home and office furniture categories, almost for a decade will soon launch their own e-commerce entity. Subodh Mehta, Sr. Vice President Godrej Interio (B2C), shared, "Bringing digital to real and linking both of them is critical for us to engage with our consumers. As a brand that has a product portfolio that is extremely diverse, it's essential for us to be present across platforms. While we currently have a strong digital presence through multi brand online retailers like Flipkart and Amazon we will be launching our own e-commerce platform by March 2019. Having said that, we believe that the furniture industry is such that it's important to have an on ground presence for providing an ideal pre and post purchase experience. Hence, while e-commerce is an opportunity, we do look at this platform as a channel to drive the online consumers to our on-ground retail stores."
While physical space is crucial for home retailers, they are also amplifying their brickand-mortar experience through various instore tech gears. Home Centre has already enabled its store staffs with tab to promote their off-store range of merchandise thereby helping customers access to their larger offerings. The retailer has disclosed their plan to introduce Endless Aisle Kiosks to offer direct-to-consumer access. Omni-channel furniture retailer Urban Ladder took the in-store tech environment to a rather different plane. James of Urban Ladder added, "We believe that real-estate should not limit the number of products a customer is able to experience on a visit. We have taken into account the many product variations and multiple categories to arrive at the most scientific display in our stores. With the aid of our online catalogue, our AR and VR apps, and design consultation, we are able to offer a holistic product experience in terms look, fit, and feel. We didn't want to create a big box warehouse of all our products but rather economise the retail space to do more."
Home Retailing – the Success story from Floor to Rafter
Backed by global exposure and aspirations, furniture, homeware and décor present a promising market, though we are talking about only 10% of $20 billion business, a large part of which is still dependent on local retailers, niche boutiques, designers and carpenters. If we have to gauge the success of organised home retail India, we must look at two homegrown heroes, Urban Ladder and Pepperfry, who have stayed ahead in business for about close to a decade now. For them, what started as modest online furniture marketplace, flourished into robust store web, strong omni-channel capacities and even something as aspirational as turning their stores into co-working space or getting into furniture rental business. By some accounts, big furniture chains in India, currently register about INR 500 crore annual sale. Adding to these numbers is Swedish giant Ikea's entry into India, carving new niche for home retailing. Certainly, the growth looks unstoppable.