How Fabindia powers its trash to treasure journey
By Retail4Growth Bureau | July 15, 2022
The retail company says it works on a business model that is focused on sustainability by design and which creates a differentiated supply-side community by engaging various communities.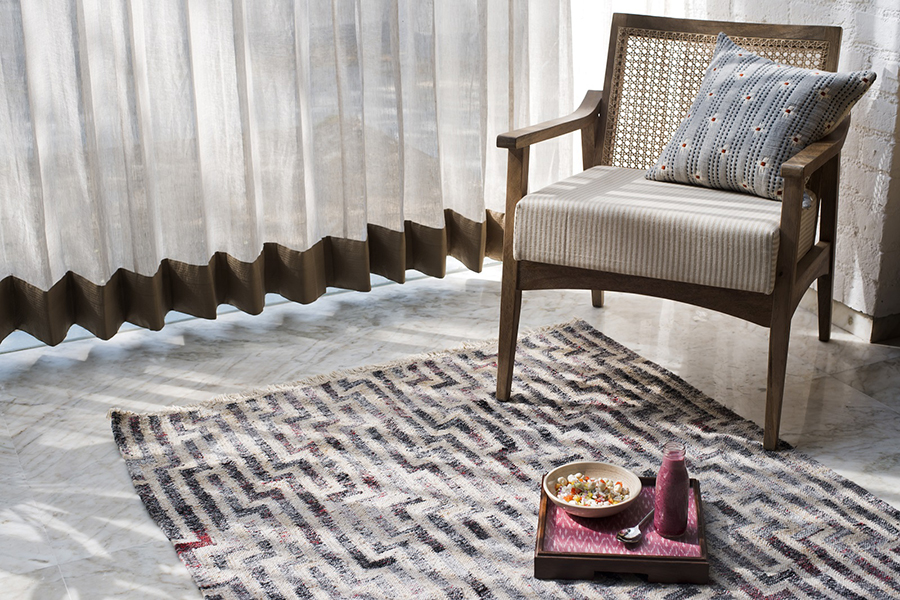 In order to address the issue of waste, retail brand Fab India launched its initiative called 'SHUNYA,' which means 'zero,' to signify 'zero waste'. Fabindia's 'Shunya' collection of rugs and outdoor chairs is made from recycled PET (Polyethylene terephthalate) yarn that has been upcycled from discarded single-use plastic bottles.
The company statement informs that 260 to 300 plastic bottles go into making one environmentally sustainable, GRS (Global Recycled Standard)-certified rug measuring 120*180 cm. Also, for every rug sold, Rs 100 is donated to a Delhi-based NGO called Chintan, which works towards upliftment of waste-pickers.
The company has also launched the 'Niyama' range of incense sticks by repurposing floral waste from temples in Uttar Pradesh. With tons of floral waste being discarded daily, Fabindia has partnered with Phool India, a biomaterial startup, to collect nearly 8.4 tons of flowers daily from the temples. 'Flowercycling' technology is used to handcraft this waste into charcoal-free, organic incense in a variety of fragrances. These recycled incense floral incense sticks are available across Fabindia's retail stores and online platforms.
Gudri is yet another technique that patches fabric scraps from tailors and textile factories. Rejected, leftover, and unused pieces are stitched and embellished with a running stitch. This fabric is mainly sourced from Rajasthan and Gujarat.
In addition to being a value-added waste management effort, such initiatives have also generated employment opportunities for several communities.
Fabindia Group has a network of close to 50,000 artisans, 12,000 farmers and 900 vendors across India. "The company's business model is focused on sustainability by design and it has sought to create a differentiated supply-side community through a model of engaging various communities, who further demonstrate how a common purpose and aligned values can bring about equitable and inclusive growth and impact," says the company statement.