How high quality prints can elevate your brand
By Retail4Growth Team | June 22, 2020
In a brands' saturated environment, grabbing consumer attention can be a challenging task and this is where the role of high-quality prints comes into play. In order to create awareness of high-quality prints and to help brands make informed decisions on printing, HP in association with VJ Media Works as the media partner hosted a webinar titled 'Creating high-quality prints for unmissable branding'.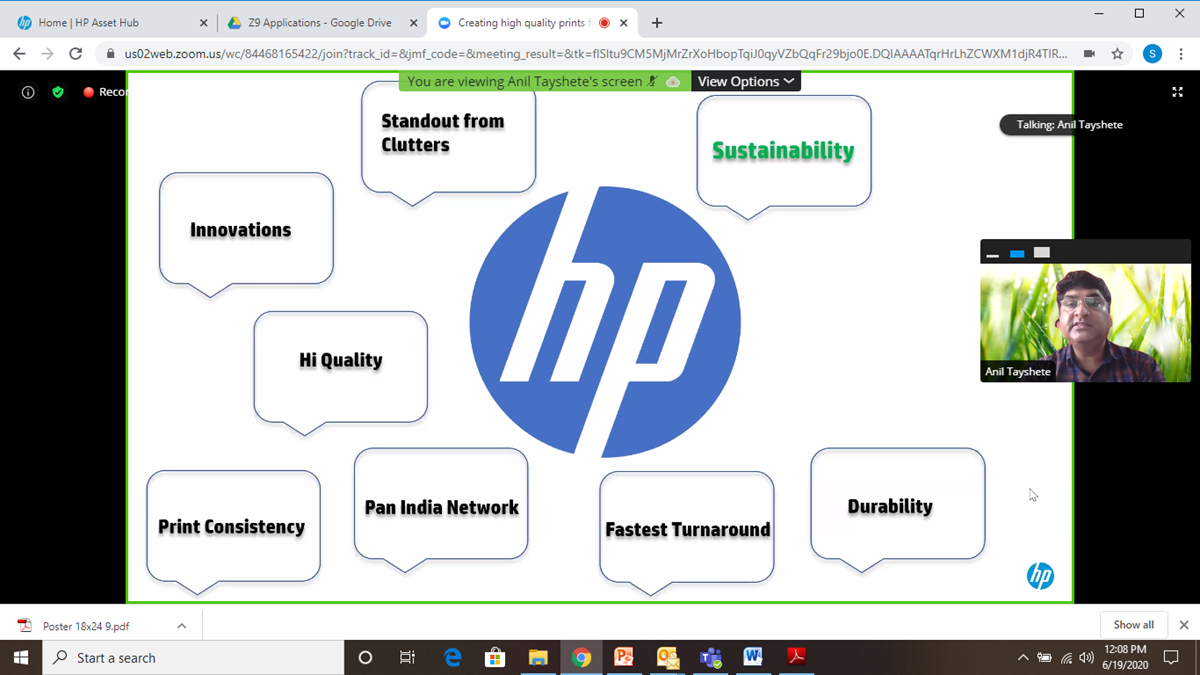 Brand marketers typically confront some very critical questions today - How to break through the clutter and make the brand stand out? How to create the right optics to achieve maximum brand recall? How to elevate the brand in the consumer perception? A key to addressing these questions lies in choosing the right quality print for branding.
With a view to creating awareness of high-quality printing, HP, with VJ Media Works as the media partner, hosted a webinar on 'Creating high-quality prints for unmissable branding'. Held on June 19, 2020, the online session was presented by Anil Tayshete, Business Development Manager, HP LF Production – GSB, Sign & Display, Greater India, with Vasant Jante, Editor, and Publisher, VJ Media Works and Rajiv Raghunath, Managing Editor, Media4Growth & Outdoor Asia as the co-panelists.
Taking the audience through global market trends and megatrends in the large format printing segment, Anil Tayshete highlighted the role of technological innovations and the imperative of high-quality digital printing for strong branding.
Anil addressed some of the key pain-points that brand managers typically face in regard to printing, such as, quality, consistency, use of right technology, fast turnaround and durability of prints. He strongly advocated the use of a one-stop solution that addresses all the customer pain-points, while also adhering to the green norms.
The webinar had strong participation from brands like Reliance, Future Group, Raymond, Mother Dairy, Havmor Ice Cream, and Lenskart; retail design agencies like 4D; and OOH specialist firms like Madison, OAP, and StreetTalk.
The Q&A sessions featured discussions on the HP Latex printing applications on different substrates, floor graphics, cost vs quality considerations, lamination, color calibration, vendor engagement, among others.