Infonics' cutting edge products to be on display @ DDX Asia
By Retail4Growth Bureau | October 12, 2023
Infonics, the leading manufacturer of LED video walls, will be among the exhibitors at DDX Asia, the one-stop exhibition of latest digital display solutions for the retail and OOH industries, to be held at Nehru Centre, Worli, Mumbai during December 8-9, 2023.
As brands seek increasingly immersive environments to capture their audience attention, segments like Active LED products are growing much in importance. According to a recent report by Research And Markets, the Indian Active LED market size is projected to grow at a CAGR of 19.0% during 2023-2029. The market is expected to witness significant growth in the coming years owing to rising spending expenditure of the government on infrastructure projects and advertisement spending. Besides, as the report adds, indoor application acquired major revenue share in 2022 with the retail sector in India prioritizing advertisement and seeking to leverage LED videowalls.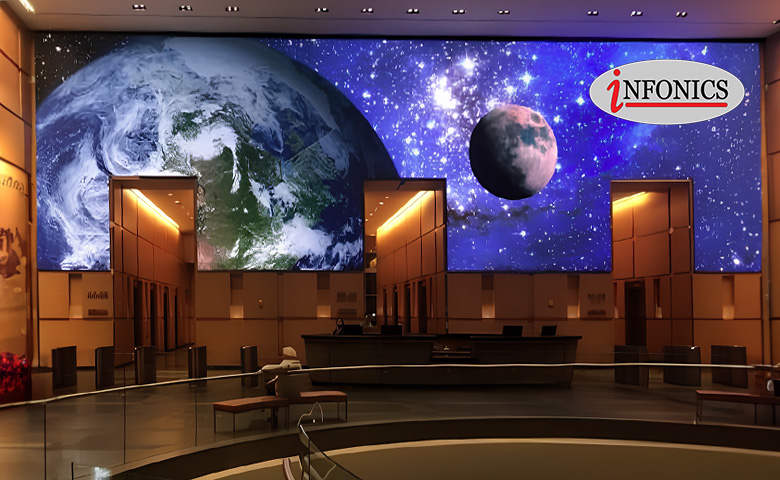 The segment has quite obviously seen the rise of many players catering to diverse clientele with their high-end LED video walls and related solutions. Noida based Infonics has emerged to be one of the leading manufacturers of high-quality LED video walls and a market leader in the space. Infonics will be among the exhibitors at the one-stop exhibition DDX Asia to be held at the Nehru Centre, Worli, Mumbai on December 8-9, 2023 (https://ddxasia.events/).
Infonics will be showcasing its vast range of offerings catering to different needs, including its LED video wall products, at DDX Asia. With a state-of-the-art manufacturing unit equipped with the latest technology and machines, the 17 year old company maintains an efficient manufacturing process and caters to leading names from across industries.
DDX Asia promises to showcase new and innovative consumer experiences powered by digital display solutions and will bring together cutting-edge solution providers catering to the growing demand for futuristic brand experiences.